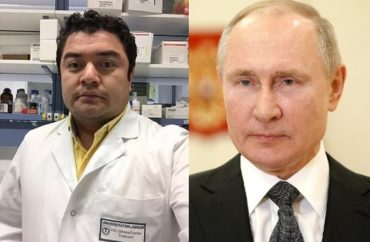 Hector Alejandro Cabrera Fuentes is a Mexican citizen who worked as a researcher for Duke in Singapore
A Mexican citizen who worked for Duke University in Singapore pleaded guilty to acting as a Russian agent in Florida.
"[Hector Alejandro Cabrera] Fuentes is [a] Mexican citizen who has spent significant time in Russia. According to court documents, since 2019, Fuentes acted under the direction and control of someone he believed to be a Russian government official," the Department of Justice announced on February 16. The Justice Department did not provide the court documents. The original criminal complaint can be found here.
"Instructed by this Russian official, Fuentes arranged for an intermediary to lease a unit in a residential building in Miami-Dade County where a U.S. person, who had previously provided information about the Russian government to the United States Government, resided," the Justice Department stated.
"At the time of his arrest in 2020, Fuentes held a position with the National Heart Centre Singapore. Fuentes—who received a degree in biomedical sciences from Kazam University in Russia—was also employed in the cardiovascular and metabolic disorders program at Duke-NUS Medical School," campus paper The Chronicle reported.
Fuentes' wife took a photo of the FBI informant's car, the Miami Herald reported. Fuentes (pictured) then shared the photo with his Russian handler.
The DOJ said:
The manner in which Fuentes communicated with the Russian government official and his undertakings in this case are consistent with the tactics of the Russian intelligence services for spotting, assessing, recruiting, and handling intelligence assets and sources.

Fuentes had not notified the United States Attorney General, as required by law, that he was acting in the United States as an agent of the Russian government.
He will be sentenced May 17 in Florida.
MORE: Former professor pleads guilty to defrauding Chinese students
IMAGE: Universidad Tecnologica de los Valles Centrales de Oaxaca; Presidential Press and Information Office/Wikimedia Commons
Like The College Fix on Facebook / Follow us on Twitter