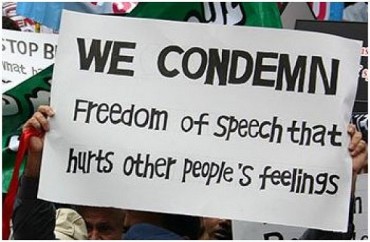 A former lecturer at Northwestern University recently was trashed on social media and elsewhere for an article he wrote making fun of Jill Biden's title of "Dr."
In a Wall Street Journal op-ed, Joseph Epstein recommends that the soon-to-be First Lady drop her oft-used title because "a wise man once said that no one should call himself 'Dr.' unless he has delivered a child."
Epstein notes Biden got an EdD from the University of Delaware in 2007, and the title of her dissertation was "Student Retention at the Community College Level: Meeting Students' Needs."
"In contemporary universities, in the social sciences and humanities, calling oneself Dr. is thought bush league," Epstein writes. "The Ph.D. may once have held prestige, but that has been diminished by the erosion of seriousness and the relaxation of standards in university education generally, at any rate outside the sciences."
Epstein taught English at Northwestern for 30 years with only a Bachelor's Degree.
Many on Twitter called Epstein a "misogynist," especially for this line in his piece's first sentence: "Madame First Lady — Mrs. Biden — Jill — kiddo …"
It is disappointing that the @WSJ would give anyone an avenue to publish such misogynistic nonsense. The soon-to-be First Lady of the United States will be referred to by her name – Dr. Jill Biden. Get used to hearing it, kiddo. https://t.co/upXkT7C2V4

— Valerie Jarrett (@ValerieJarrett) December 12, 2020
If Donald Trump can use the title of President and Businessman, Dr. Jill Biden sure as hell can use the title of 'Dr'. At least she earned her title.

— Dana Goldberg (@DGComedy) December 12, 2020
A managing editor at the @WSJ read Joseph Epstein's misogynistic mediocre man trash think piece in 2020 and went "yeah, run it." It's not just the trash monster who wrote it. It's every trash monster who gave a thumbs up to sexism at every level along the way.

— Allison Floyd (@AllisonRFloyd) December 12, 2020
In response to the op-ed, Northwestern University excised any mention of Epstein from their website, the New York Post reports. Journalist David Gura said Epstein had been listed as an "emeritus lecturer [of English]."
It appears Northwestern University's English Department has removed Joseph Epstein's profile from its website.

Earlier today, he was listed as an "emeritus lecturer." pic.twitter.com/XBZI8ZbN1B

— David Gura (@davidgura) December 13, 2020
In a statement noted by The Daily Northwestern, the university said it is "firmly committed to equity, diversity and inclusion, and strongly disagrees with Mr. Epstein's misogynistic views." It added that a "doctoral designation" is "'well-deserved' by any individual who has earned a Ph.D., M.D. or — in Biden's case — an Ed.D."
The Northwestern English Department condemned the op-ed as an "unmerited aspersion" on Biden's achievements.
Mrs., er, Dr. Biden's spokesman Michael LaRosa called Epstein's article a "disgusting and sexist attack," and said if the WSJ "had any respect for women" it would retract the "repugnant display of chauvinism."
Epstein's piece echoes that of National Review's Charles CW Cooke who wrote back in 2013 that Jill Biden's insistence on being called "Dr." "exemplifies a bloated class of people with irrelevant, unimpressive titles."
Indeed, Biden's Twitter account name is "Dr. Jill Biden" and her handle is "@DrBiden".
Read Epstein's op-ed and the Daily Northwestern article.
MORE: Dr. Dr. Dr. Jill Biden (Did we mention she has a doctorate?)
IMAGE: Sam Graham / Flickr.com
Like The College Fix on Facebook / Follow us on Twitter