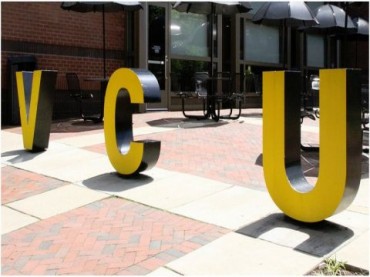 A professor sues his university for its bizarre and indefensible treatment of him
Javier Tapia is suing Virginia Commonwealth University, and one struggles to find a reason to blame him. The art professor was suspended from his position after a controversy last semester in which he called security on a fellow faculty member; Tapia believed the other professor was a student who had gained access to a faculty only-lounge. The professor, a black woman, filed a racial discrimination complaint against Tapia, believing he had called security out of racist intent. A subsequent investigation cleared Tapia of any wrongdoing, and indeed established that he has never been found to have engaged in racist behavior as a professor.
One can sympathize with the black professor's being embarrassed and frustrated by having security called on her. Filing a discrimination complaint can even be understood under such circumstances, and the university is certainly obliged to investigate any and all such complaints thoroughly. That's just what happened, with the school finding Tapia guilty of no racist behavior—a welcome outcome for everyone.
Well, VCU wasn't satisfied: According to Tapia's lawsuit, the school put him on administrative leave anyway, and furthermore slapped a gag order on him forbidding him to contact any VCU faculty, staff or students. Ponder that for a moment: A professor is cleared of any wrongdoing by his own school, and yet that very same school nevertheless suspends him and bars him from speaking to tens of thousands of people. It would be tantamount to an instructor's investigating a student for cheating on a test, finding that the student hadn't cheated—but giving the student an F anyway.
Tapia is suing the university for a revocation of the gag order and a million dollars in damages. However the lawsuit proceeds, one hopes he gets justice, and that the university ceases punishing its faculty for behavior that the university itself says never happened.
MORE: University suppresses dozens of emails regarding racial controversy
IMAGE: Eli Christmas / Flickr.com
Like The College Fix on Facebook / Follow us on Twitter