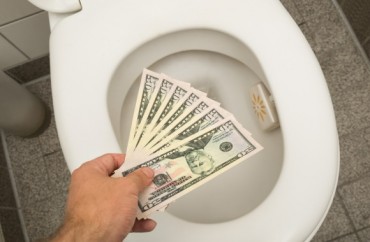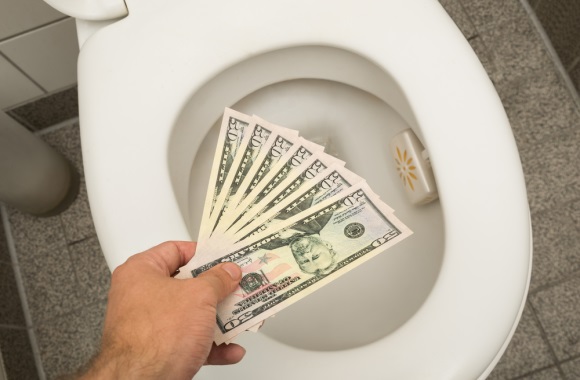 'Hold accountable the individuals responsible for this misconduct'
At least $400 in donations to a Georgetown University student group that promotes traditional marriage has either gone missing or been rerouted to LGBT-friendly groups, the group has learned.
Love Saxa, which faced possible derecognition last semester for spreading "hate" and "homophobia" due to its orthodox Catholic views, discovered something was amiss when its donors received receipts from Georgetown indicating their donations went to other groups.
The Alliance Defending Freedom, which is representing Love Saxa, sent a letter to Georgetown President John DeGioia Thursday calling on him to "investigate this matter fully, restore the donations to Love Saxa immediately, and hold accountable the individuals responsible for this misconduct."
The funding issues began in November when a donor sent a $50 check to Love Saxa, according to the alliance. The student group's president, Amelia Irvine, deposited that check with school officials, yet a month later the donor received a receipt stating his $50 had gone to the school's "LGBTQ Resource Center Reserve."
A $100 donation in December similarly ended up with the Saxatones, a campus a cappella group that has partnered with the Sexual Minority Youth Assistance League, a D.C.-area pro-LGBT organization.
Irvine also deposited a $250 check from a donor in mid-December that has yet to show up in the group's account, according to the alliance. And though Irvine was told that Love Saxa was doing well at a recent campus fundraiser, the group "has not received any funds from that event whatsoever."
Travis Barham, the alliance attorney representing Love Saxa, told The College Fix via phone  Thursday that there has been a "sustained effort to mistreat Love Saxa throughout the academic year."
"Universities cannot punish students simply because of their religious or political views," Barham told The Fix. "Donors have the right to know that their money goes to the recipient they intend it to. The university should not be diverting funds from a group simply because it disgarees with that group's mission and purpose."
A backlash followed by a grueling hearing
Love Saxa faced sustained social and administrative pressure last semester after Irvine published an op-ed in the school newspaper, The Hoya, explaining the group's sexual ethics, including its stance that marriage is a union meant solely for opposite-sex couples.
"Love Saxa's definition of marriage does not include same-sex couples, as we believe that marriage is a conjugal union on every level – emotional, spiritual, physical and mental – directed toward caring for biological children," she wrote. "To us, marriage is much more than commitment of love between two consenting adults."
A backlash on campus, including denouncement by The Hoya editorial board, eventually led to students filing a petition to strip Love Saxa of its officially recognized status. Such a decision would have denied the group numerous benefits given to recognized organizations, including funding from student fees.
Activists claimed the group was "foster[ing] hatred and intolerance" in violation of Student Organization Standards by promoting traditional Catholic marriage.
Irvine and Love Saxa's vice president, Hunter Estes, were subject to a three-and-a-half hour hearing before the Student Activities Commission, Irvine told The Fix in December. The commission eventually voted in favor of Love Saxa, refusing to strip the group of its official status.
Afterward, Irvine said, the group was subject to harassment at one of its meetings, and Georgetown's ACLU chapter promised to "protest all of our public events or provide 'safe spaces' during our public events."
Georgetown accused of "misappropriating" donations intended for pro-traditional marriage student group by The College Fix on Scribd
The missing funds appear to be a continuation of the harassment to which Love Saxa has been subject, according to Tyson Langhofer, the president of the alliance's Center for Academic Freedom.
"Georgetown needs to demonstrate its commitment to integrity through its actions," he wrote to President DiGioia.
Calling on Georgetown to investigate the matter and restore the misappropriated funds to Love Saxa, Langhofer urged the university to send "the unmistakable message to the campus community that Georgetown is serious about tolerating differing opinions and debating even controversial ideas on their merits."
The Georgetown LGBTQ Resource Center and Saxatones did not respond immediately to requests for comment via email on Thursday night.
MORE: Student group at Catholic university persecuted for marriage stance
MORE: Campus persecution of pro-marriage student group is 'preposterous'
IMAGE: Shutterstock
Like The College Fix on Facebook / Follow us on Twitter