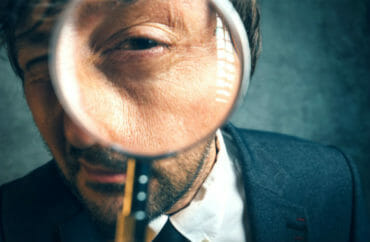 'More requests for help than ever before' in COVID era
The rights of students and academic freedom of faculty are more precarious in a primarily virtual learning environment, and not just because universities can more easily keep tabs on them, a civil liberties group says.
Online meeting provider Zoom has allegedly acted at the direction of the Chinese Communist Party to censor students outside of China, the Foundation for Individual Rights in Education said in its "COVID on campus" report last week.
As online education has become the norm during the pandemic, infringements on civil liberties, especially free speech and privacy, have significantly increased: FIRE has received "more requests for help than ever before" in the past year.
Cases reported to FIRE range from students and faculty banned from speaking their mind about their administration's COVID-19 response, to censorship and compelled speech disguised as public health measures.
Multiple universities barred those that enforce campus COVID policies, such as resident assistants, from speaking to the media.
MORE: Professor under investigation for referring to COVID as the Chinese virus
University of Missouri RAs faced what a campus newspaper called a "strict media policy for Residential Life employees," leading them to say they were not "authorized" to comment to the media about Mizzou's handling of the pandemic.
RAs at Louisiana State University were subject to similar measures, leading three to quit "largely" because "officials couldn't answer real-world questions" about LSU's pandemic housing plan and RAs were "specifically" banned from even talking to the campus newspaper, a local newspaper said.
Frostburg State University RAs claimed the taxpayer-funded school marked them down for "attitude" issues if they talked to the media about the pandemic response.
It seemingly retaliated against a student journalist, Cassie Conklin, for her COVID report by citing supposed video evidence of her harassing a professor, but backed down following pressure from FIRE and another group. (The clip showed her putting a sticky note on a professor's door after it had fallen.)
Faculty have found themselves in a similar boat, with New York University requiring medical school faculty to get "prior approval" from the communications office before talking to the media about COVID-19, according to FIRE.
Loyalty oaths required
Northeastern University threatened to kick out students who responded "HELL YEAH" to an Instagram poll that asked if students planned to party. It asked the pollster, a fellow student, to turn over the identities of those that answered in the affirmative.
The administration demanded the students write an "affirmation that they will not violate the student conduct code or any other COVID-related rules upon entering campus."
Ohio State University required students to sign a wide-ranging "Together as Buckeyes Pledge" as a condition of returning to campus. While it mainly pertained to public health, the pledge also included compelled affirmations of loaded claims such as "embrac[ing] diversity in people and ideas," keeping "access and affordability" in an OSU education, and "subscrib[ing] to innovation around keeping the Buckeye community safe."
MORE: 1A experts say university officials use COVID to stifle free speech
FIRE warned the university at the time that this forced pledge "purported to commit the speaker to holding a particular view" in violation of its First Amendment obligations. OSU backed down, saying that these values are only "guiding principles."
The University of California system published what it called a "guidance document" that ordered everyone not to use the term "Chinese virus." It demanded the virus be called either "COVID-19" or "coronavirus," even though the latter refers to a class of viruses, not the one that originated in Wuhan, China in 2019.
FIRE warned the UC system that this so-called guidance "suggests these provisions are mandatory," when it's bound by the First Amendment as a state university.
Muscatine Community College shut down a controversial play in the name of public health, even though it was completely online.
'Students could be implicated in expression that could land them in legal peril'
Zoom's reported links to the Chinese Communist Party are a major theme of the report's section on broader threats to online education.
Over the summer, the online meeting provider closed the accounts of Chinese people that used the service to gather in honor of the anniversary of the massacres in Tiananmen Square.
"Prosecutors accused China-based Zoom executive Xinjiang Jin of working at the direction of Chinese officials to shut down the accounts of at least four users outside of China responsible for Tiananmen-related activism," FIRE said.
Jin also allegedly worked with CCP players to make fake email accounts to create false evidence against meeting participants, including accusations of distributing child pornography and terrorism.
The report noted that not all international students are guaranteed the freedom of speech that domestic students are – another challenge caused by the Chinese government.
A law "foisted" on Hong Kong by the CCP, which bans dissenting viewpoints as "subversion," seemingly applies to non-residents of Hong Kong. They "could be prosecuted upon entering Hong Kong or mainland China for vocally supporting the city's independence or calling for sanctions on the Chinese government, according to FIRE.
MORE: Threats to campus free speech multiply: report
Faculty members at universities in the United States, United Kingdom and Australia worked to re-think their teaching styles in light of the new law, knowing they were teaching Chinese international students.
"Professors feared that, between the National Security Law and widespread internet surveillance, students could be implicated in expression that could land them in legal peril, especially if they are residents studying online in China during COVID‑19 campus shutdowns," the report says.
Unrelated to China, Zoom itself has shut down politically controversial events on its platform. Last fall it acted on behalf of pro-Israel advocates to stop an event at San Francisco State University with Leila Khaled, who hijacked two airplanes for a Palestinian group, when the university president wouldn't budge.
Zoom also cancelled U.S. and U.K. university online events that were hosted in response to what had happened at SFSU.
While a private company is not bound by the First Amendment and "is free to decide which content it will not host," Zoom has "offered itself as a facilitator of academic functions" and thus "should be expected to be a steadfast partner in defending academic freedom," the report says.
Going forward, "administrators, students, and faculty should be careful to understand when, how, and why Zoom may shut down discussions, whether they feature Leila Khaled or Chinese dissidents."
MORE: New student publication at UChicago fights cancel culture
IMAGE: igorstevanovic / Shutterstock.com
Like The College Fix on Facebook / Follow us on Twitter