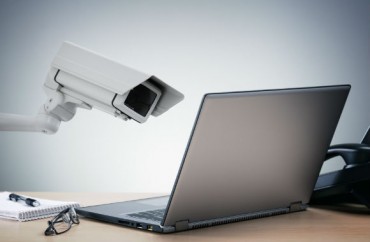 Nearly 200 taxpayer-funded institutions violating First Amendment – in writing
While college speech codes are getting less restrictive overall, changes in response to the COVID-19 pandemic are endangering online speech like never before, according to a civil liberties group.
In its annual report on speech codes released Tuesday, the Foundation for Individual Rights in Education said it saw an unprecedented spike in free-speech cases this summer.
FIRE had to review "287 cases of alleged violations of student and faculty rights, while the previous two years saw an average of just 49 cases each June," according to the report. That figure is influenced by not only policies in response to COVID-19 but also the "increase in social justice protests and anti-racism activism on campuses."
The report is optimistic overall about the direction of campus speech codes. FIRE analyzed 372 public institutions and 106 private institutions based on their written policies pertaining to freedom of speech.
The portion of schools with "red light" ratings – meaning their policies clearly infringe on freedom of speech – dropped by three percentage points since last year, down to 21 percent. That's a 50 percent drop from when FIRE started these reports in 2009.
About 12 percent of colleges (56) now have a "green light" rating, which indicates when a school has no policy threatening freedom of speech. This is up six schools from the 2020 annual report.
"Though these improvements in policy are heartening, free speech on campus remains under threat," FIRE said in the report.
A tweet thread on the report emphasized that half the surveyed colleges "impermissibly restrict online speech" at the worst possible time, as "Zoom classes replace the quad." This includes nearly 200 public institutions "bound by the First Amendment."
MORE: University drops conduct charges against student for Trump Zoom background
And, as Zoom classes replace the quad, half of surveyed colleges maintain policies that impermissibly restrict online speech — including almost *200* public institutions bound by the First Amendment.

— FIRE (@TheFIREorg) December 8, 2020
'Administrators cannot credibly argue that they are unaware of the law'
The overwhelming majority of reviewed colleges, nearly two in three, have a "yellow light" rating. While not as bad as a red light, it means the school has policies that restrict speech protected by the First Amendment "and invite administrative abuse."
Yellow-light ratings did go down by 1.4 percent from last year's report. "Free speech zones" – small and often remote areas where students are directed to engage in expression – are also down to 7 percent of reviewed institutions. That number was double in the 2013 report.
Another win for FIRE includes 76 schools that have released statements in support of free speech, mirroring the "Chicago Statement" that emphasizes freedom of speech on college campuses.
Despite positive gains on campuses, FIRE says "[i]t is imperative that those who care about free speech on campus stay vigilant."
It gave examples of schools that have abused policies on threats and intimidation, incitement, obscenity, harassment, anti-bullying and tolerance to squelch speech.
MORE: COVID-19 just latest excuse for colleges censoring online speech
Fordham University put a student on probation for threats and intimidation, citing two social media posts about the killing of a police officer during summer riots and the anniversary of the Tiananmen Square massacre.
When Austin Tong sued, Fordham said it had a "prerogative to limit a student's free expression rights." Private universities such as Fordham that promise free speech to students "must revise their policies so that they track the applicable First Amendment legal standards, and must enforce the policies accordingly," FIRE said.
Western Michigan University's anti-bullying policies include "creating web pages with a negative focus; posting insults on social networking sites; and/or spreading rumors with malicious intent."
Restrictive policies can be reformed if faculty and students advocate against them and courts rule against them, FIRE said in a note of optimism:
Any speech code in force at a public university is vulnerable to a constitutional challenge. Moreover, as speech codes are consistently defeated in court, administrators cannot credibly argue that they are unaware of the law, which means that they may be held personally liable when they are responsible for their schools' violations of constitutional rights. …

[B]y working together with universities to revise restrictive speech codes and to reaffirm commitments to free expression, we can continue to make strides toward campuses that truly embody the "marketplace of ideas" that such institutions are meant to be in our society.
MORE: Tong vows to fight on after judge tosses his free speech lawsuit
In Arizona, all the rated colleges receive FIRE's top, "green light" rating for free speech.

Go, Arizona!https://t.co/tTECtEeQBC pic.twitter.com/uXFUYcLnp5

— FIRE (@TheFIREorg) December 9, 2020
Harassment policies most responsible for bad speech ratings
New Title IX regulations got a special spotlight in FIRE's annual report.
"Conduct that constitutes hostile environment harassment, as legally defined, isn't protected by the First Amendment, but colleges all too often miss the mark when drafting harassment policies," the civil liberties group said.
Such policies earn a red-light rating "more frequently than any other type of policy" in its database, "with 68 schools currently maintaining a policy that earns the rating."
Title IX policies have been a speech issue since 2013, when the U.S. Department of Education's Office for Civil Rights sent a letter to the University of Montana defining sexual assault as "any unwelcome conduct of a sexual nature," including "verbal conduct."
MORE: Experts warn campus speech under threat from COVID restrictions
While OCR told FIRE that the definition was just applied to that case and wasn't its official position, it was too late, according to the report: Many schools enacted new policies that left "students with a confusing array of definitions at a single school."
When the feds finally enacted a regulation this summer that prioritized due process, some universities resisted change.
Some did not change their policies by the Aug. 14 deadline and others have adopted a "dual-track approach" where they obey the new regulations for Title IX cases but "also maintain a broader sexual harassment definition for other types of cases," FIRE said.
Those that did revamp their policies to match the new OCR regulation have seen " significant improvements," to the point where some schools improved their rating from a red light to a yellow light.
MORE: Appeals court reinstates speech code lawsuit against U. Texas
IMAGE: Brian A Jackson/Shutterstock
Like The College Fix on Facebook / Follow us on Twitter