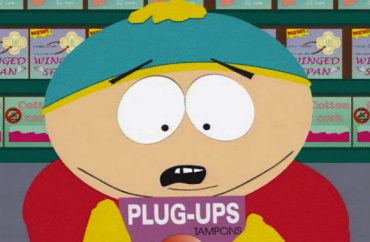 An attack on the environment
Who knows if anyone will actually use them, but human rights don't depend on popularity…
The Cornell Sun reports that more than 2,000 "verified" undergraduates at Cornell University have signed a petition demanding free tampons and pads in "all bathrooms" on campus.
Including men's bathrooms.
MORE: 'Not all individuals who menstruate identity as women'
The petition passed the minimum 1,500 signatures to qualify as a referendum that will appear on the Student Assembly ballot, where voting starts Sunday night:
The referendum was introduced a week after Brown University announced that it will supply tampons and sanitary products for free in every gender's non-residential bathrooms on campus. …

Like at Brown, the S.A. hopes to offer free tampons and pads in all women's, men's and gender-neutral/inclusive bathrooms, according to [Women's Representative Miranda] Kasher.

MORE: Columbia cancels free tampons, nobody used them

"The ultimate goal is to provide free feminine hygiene products to Cornell students and to be as inclusive as possible in doing so," Kasher said.

This referendum is the first in approximately 10 years to receive enough signatures to appear on the S.A. elections ballot, according to [Executive Vice President Matthew] Indimine.
The Cornell Review says this proposal not only has no funding mechanism, but it's bad for the environment:
The cost of feminine products per person per month is roughly $7. At Cornell, there are over 14,000 undergraduates, 5,000 graduate students, and 2,300 professional staff according to the university. Keeping every bathroom on campus stocked with enough tampons and pads for half of this population (not including the men that menstruate) would potentially cost hundreds of thousands of dollars annually. Furthermore, would it fall under each college's budgetary discretion to fund this initiative, or would Day Hall [the administration] directly oversee everything?

MORE: Students demand free tampons with faux bloody display

There is also the issue of students, even those with more than enough means to self-provide, taking extra tampons and pads if they are freely, indefinitely available. Tampons and pads are much more easily taken and stuffed away in a bag than, say, toilet paper or hand soap.

That brings us to the next flaw in the proposal. Tampons and pads are not necessary. While they are the menstrual product of choice for most women, there are other reusable options that are far less expensive. A menstrual cup, for example, costs around $35 and can last ten years.
Cornell Student Assembly seeks to free the tampon https://t.co/remDCiK4zF

— The Cornell Review (@cornellreview) September 20, 2016
Students may want to consider how their tuition will be affected by "free" menstrual products in every bathroom. An activist alum has accused Cornell and other Ivy League schools of colluding to fix tuition increases, and this seems like a pretty good excuse to jack it even higher.
Read the Sun and Review stories.
MORE: American U. student government promises 'menstrual equity'
MORE: It's 'sexism' to say the government shouldn't give free tampons
Like The College Fix on Facebook / Follow us on Twitter
IMAGE: South Park screenshot