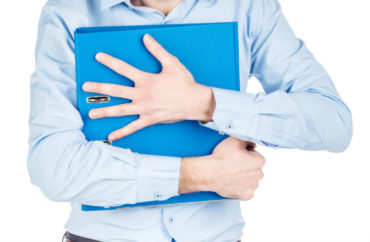 Ignores explicit exception for victims of vandalism
California State University-Fresno is hostile territory for pro-life students.
One of its professors flagrantly and proudly destroyed a pro-life display and enlisted his class to help him do it (below). Students for Life campus leaders had to take this government employee to federal court to get their First Amendment rights respected.
Now the university is inventing a legal excuse to hide how exactly it disciplined another pro-abortion vandal.
The Alliance Defending Freedom, which is representing the Students for Life chapter and President Bernadette Tasy, told the administration that it can't cite federal privacy law to justify its decision to withhold that information from Tasy.
Tasy and other club members were posting flyers as permitted on "general posting" bulletin boards on April 10 when a student vandal ripped them down and even stole a flyer from one member's hands, the alliance told the school in a Tuesday letter.
When Tasy sought the results of the vandal's disciplinary proceeding from the Office of Student Conduct, the office claimed: "All students' disciplinary records are confidential."
MORE: Prof caught on video telling class to erase authorized pro-life chalking
The school appears to be citing the Family Educational Rights and Privacy Act while ignoring the exceptions explicitly listed in the law, the alliance said:
The regulations interpreting FERPA make it clear that an educational institution may release an education record if the "disclosure … is to a victim of an alleged perpetrator of a crime of violence." … It goes on to say that this "disclosure may only include the final results of the disciplinary proceeding" …
Since FERPA explicitly includes "vandalism" as authorized for disclosure, Tasy and the other club members count as "victims" of this crime, and they are "entitled" to know the student's name and any sanction imposed by Fresno State.
They also deserve to know the "violation committed," the rule or code under which the student was charged, and the "essential findings" that led to the conclusion that a violation was committed, according to the letter.
It's not relevant whether the taxpayer-funded institution exonerated the student under the law's exceptions, so Fresno State can't claim that a potential finding of innocence binds it to keep silent. The alliance asked the university to lay out any legitimate legal authorities it has for withholding the information.
In a statement on the letter, alliance lawyer Travis Barham said: "Students deserve to know if and how their administrators choose to deal with acts of vandalism that target them and their point of view."
Read the letter and alliance statement.
MORE: Prof who told class to erase pro-life chalking pays $17K to settle
IMAGE: NEstudio/Shutterstock
Like The College Fix on Facebook / Follow us on Twitter