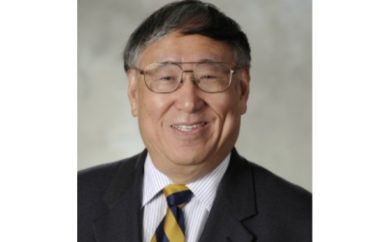 Gee-Kung Chang 'deceived Georgia Tech'
The Department of Justice recently indicted Georgia Institute of Technology professor Gee-Kung Chang (right) "on federal charges of conspiracy to commit visa fraud, conspiracy to commit wire fraud, and wire fraud," according to a news release from the agency.
The DOJ also indicted Jianjun Yu, a New Jersey resident, who worked for the Chinese-owned ZTE Corporation, a telecommunications firm.
Yu and Chang are accused of working together to bring Chinese nationals to the U.S. under the guise of them conducting research at Georgia Tech under the J-1 visa program.
"Professor Chang received his bachelor's degree in physics from National Tsinghua University in Taiwan and his doctoral degree from the University of California, Riverside," according to his university profile. He worked as a professor of "Optical Networking."
The DOJ said:
To facilitate the entry of the Chinese nationals into the United States, Chang allegedly abused his position as a professor at Georgia Tech, an institution that was a designated exchange sponsor for the Department of State's J-1 Visa program, to arrange for Chinese nationals to fraudulently obtain and maintain J-1 Visas.

The J-1 Visa program is for individuals approved to participate in specific work-and-study-based exchange visitor programs with exchange sponsor institutions, like Georgia Tech. The program is not intended for general employment of foreign workers in the United States.
"Chinese nationals were paid salaries from Georgia Tech while they were actually working at ZTE USA," in some cases, the DOJ alleged.
The nationals, instead of working and living at the public university, actually worked and lived at ZTE in New Jersey, under Yu.
MORE: FBI says Stanford researcher is member of CCP military
IMAGE: Georgia Tech website
Like The College Fix on Facebook / Follow us on Twitter