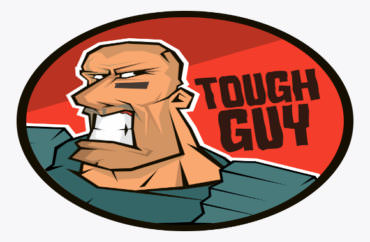 A professor of Pan-African Studies from the University of Louisville tore apart the local GOP in a rather boastful Courier Journal op-ed last week.
The bowtie-wearing, index finger-on-the-side-of-the-face-posing Ricky Jones responded to a piece from the Jefferson County (Kentucky) Republican Party by noting (in Ultron-esque fashion) that he has "no strings" on his person, is "free," and will gladly take on any ten Republicans in a debate just to make it "halfway fair."
The county GOP's remarks ("Jones demonstrates […] utter contempt for people who don't think or act like [him]" among others) were in response to a previous Jones op-ed tolerantly titled "Support for Donald Trump and Matt Bevin proves America is a nasty nation."
With modesty in short supply, Jones regurgitates the usual litany of complaints against Republicans — trying to overturn Brown v. Board of Ed. and Roe v. Wade, voter suppression, blatant lying — and offers up a fresh take on this zinger: "I have contempt for you because you pimp God — turning Her into a callous, homophobic, supremacist, gun-toting bigot to justify your nastiness."
Further, Jones complains that using the term "racist" against him is "monstrous," and in Marc Lamont Hill-fashion, he refers to blacks with different political beliefs (Kanye West and Diamond and Silk) as "lost souls."
If you want to debate or challenge the professor, beware:
I am neither a politician nor coward. I seek no office and am beholden to no man or woman. I do not bow to monied interests. I am highly educated. I know history. I know politics. I tell the truth and logically defend it […] I am a former housing project kid who now protects the small folk and beats up bullies like Trump, Bevin and you! Know that I was born and raised in the same city as Martin Luther King Jr., live in the town that birthed Muhammad Ali and am a dangerous mix of both. I am an intellectual gunfighter and the people's heavyweight champion. I take all comers, anytime, anywhere and would grant you no quarter. …

But, seriously Republicans — you know you don't want [to debate]. YOU actually debating reasonable thoughts and ideas against ME? That's laughable.

Lastly, remember this — I am not a Democrat, and I am not Michelle Obama. Like you, I fight dirty. When you go low, I'll go LOWER! And oh, by the way — that's DR. Jones (not MR.) to YOU, nasty, nasty, naughty little Republicans.
Oooooh. Intimidated yet?
Over three years ago, Jones told his employer to avoid hiring "safe" blacks and Hispanics: "[Such hires] are tokens!" he said. "You are no good to any of us. You take us down dangerous paths. You are no good for diversity. You are no good for progress."
He also noted he doesn't trust anyone who claims they "don't see race": It's "foolishness," he said.
MORE: Clemson prof who called all Republicans 'racist scum' at it again
MORE: UNC professor says Republicans too 'anti-science' to hire
IMAGE: Shutterstock.com
Like The College Fix on Facebook / Follow us on Twitter