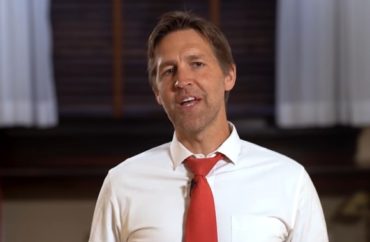 Before Republican Ben Sasse was sworn in as a U.S. Senator, he served as a successful college president. Now he's poised to return to the halls of higher education.
Nebraska Sen. Ben Sasse is expected to resign to take the helm as president of the University of Florida if its leaders officially offer him the position, according to his series of tweets Thursday afternoon.
The UF Board of Trustees will formally consider Sasse's candidacy at its meeting Nov. 1, the university tweeted Thursday.
Sasse said he's been courted by universities over the last two years but feels the University of Florida is the right fit for him, that the institution is "uniquely positioned to lead this country through an era of disruption."
"If UF wants to go big, I am excited about the range of opportunities," Sasse added.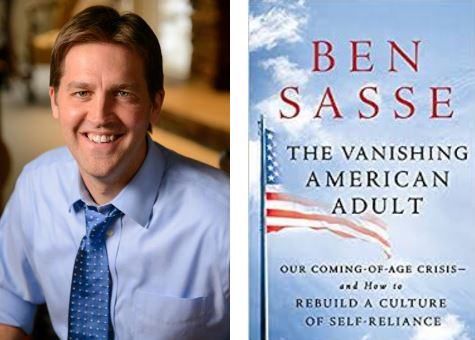 In an interview with The College Fix in 2017, Sasse opined that young people today are in an age of dependence unseen before in U.S. history, growing more and more fragile, needy and immature. He suggested they need to experience some good old fashioned hard work.
"A lot of our teens and twenty-somethings are stranded in Neverland," Sasse said at the time.
"It's because they're growing up at a time when there isn't a lot of compulsion in their households to work," he said.
Citing a materialist, consumerist, self-centered society, Sasse said today's young people "don't grow up around work, and they tend to grow up without a distinction between consumption and production."
In May of this year, the Atlantic published Sasse's take on how to fix higher education. He offered a number of prescriptions, such as: "ending the tyranny of four-year degrees," "ditching the credit hour," "rethinking metrics for teaching and learning," and "encouraging corporate-led certification programs."
https://t.co/tGqSTUdOvT pic.twitter.com/az4FRgWvMU

— Ben Sasse (@BenSasse) October 6, 2022
Yahoo News reported Thursday the senator "has been given unanimous approval from the University of Florida selection committee seeking a new president and is expected to be vetted by a series of other university boards before the offer is formally extended to him in mid-November."
According to his Senate bio, "Ben spent five years as a college president. When he was recruited to lead Midland University, Ben was just 37, making him one of the youngest college presidents in the nation. The 130-year-old Lutheran college in Ben's hometown was on the verge of bankruptcy when he arrived, but became one of the nation's fastest-growing schools just three years later."
Sasse, who earned his Ph.D. in American history from Yale, left Midland in 2014 after winning his first term in the U.S. Senate.
Politico reports that if Sasse accepts the position, "Nebraska Gov. Pete Ricketts would then appoint a replacement for Sasse under state law, with the seat then up for a special election in 2024."
"…The second-term Sasse made a name for himself as a consistent Donald Trump critic in Congress as well as a reliable conservative vote. Despite his interest in academia, his resignation will be a bit of a surprise after he ran for reelection in 2020 and the potential that he could one day pursue higher office," Politico added.
MORE: To reverse snowflake syndrome, young people must be taught to 'embrace work pain,' Sasse argues
IMAGE: YouTube screenshot
Like The College Fix on Facebook / Follow us on Twitter