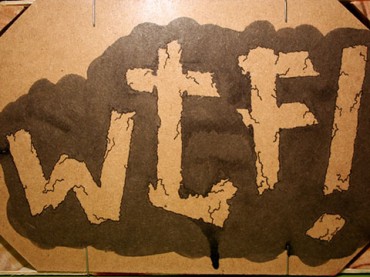 Black college students will pay a price because the country's largest government employee union doesn't like the conservative philanthropist Koch brothers.
BuzzFeed reports that the American Federation of State, County and Municipal Employees didn't like that the United Negro College Fund accepted $25 million from Koch Industries and the Charles Koch Foundation, and that the fund's president spoke at a Koch-funded summit.
Naturally, the appropriate target is black college students.
AFSCME's relationship with the UNCF revolved around their Union Scholars Program, in which sophomore- and junior-year college students could work with AFSCME during the summer and receive scholarship support aftwerward [sic].

That program will cease on Sept. 1.

"We must hold ourselves to the same standards that we promote through the Union Scholars Program," [union president Lee] Saunders wrote. "To practice what we preach, to fight for social justice, and to stand up for what we beleive [sic]. I cannot in good conscience face these students or AFSCME's members if I looked the other way and ignored your actions."
The Wire says that's no chump change for students:
For over a decade sophomores and juniors have been able to intern with the union, and received a $4,000 stipend plus a $5,000 scholarship. A union spokesman told The Huffington Post that AFSCME donates $50,000 to $60,000 a year for the scholarship program and "hundreds of thousands" of dollars annually. 
The college fund gave a pleasant middle finger to the union, telling BuzzFeed:
"UNCF has over 100,000 donors with a wide range of views, but they all have one thing in common: they believe in helping young students of color realize their dreams of a college education. For over 70 years we have never had a litmus test and we have asked all Americans to support our cause."
Read the whole story here, and the union's outraged letter here.
Like The College Fix on Facebook / Follow us on Twitter
IMAGE: Pisto Casero/Flickr