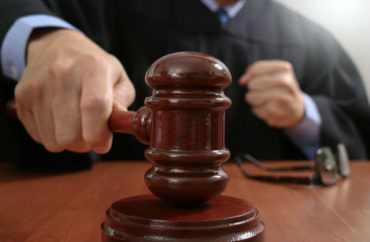 Student omitted previous arrest on application
A grad student at the University of Georgia who made headlines earlier this year for racially inflammatory comments is facing possible dismissal after campus officials discovered he omitted details of an arrest on his graduate application.
Irami Osei-Frimpong, who in January generated controversy after speculating online that "some White people may have to die for Black communities to be made whole," attended a hearing late last week addressing charges that he "purposefully omitted a 2011 trespassing arrest from his admissions application," The Atlanta Journal-Constitution reported.
Osei-Frimpong and his supporters "believe the complaint against him…is a veiled attempt to remove him from campus" due to the uproar generated by his January remarks.
The hearing lasted six hours, The Journal-Constitution reported, with Osei-Frimpong "vigorously defend[ing] himself…at some points conducting what was akin to a classroom lecture:"
"I know this is long, but this is my one and only pass at this," [Frimpong] said.

At one point during the hearing, Osei-Frimpong said the complaint against him is an attempt to "chill" his speech rights. Some organizations agreed. Three groups earlier this month wrote a joint letter to the university's president, Jere Morehead, demanding he dismiss the complaint.

"By failing to reaffirm that Osei-Frimpong's speech was protected by the First Amendment, UGA sends the message that it will go to great lengths to punish speakers who offend ideological critics or donors," the letter said.

Others, though, were outraged by some of his remarks and threatened to withhold donations. University officials said in a statement a few days after the threats, that the administration "condemn(s) the advocacy or suggestion of violence in any form" and was seeking legal options.
The university learned of the omitted arrest from an anonymous call in January, the paper reports. The arrest occurred in 2011 while Osei-Frimpong was "participating in an Occupy Wall Street protest during his studies at the University of Chicago."
"The penalties for falsely filling out graduate school application forms includes dismissal," The Journal-Constitution adds.
MORE: School investigating TA who said 'Some white people may have to die'
IMAGE: everything possible / Shutterstock.com
Like The College Fix on Facebook / Follow us on Twitter