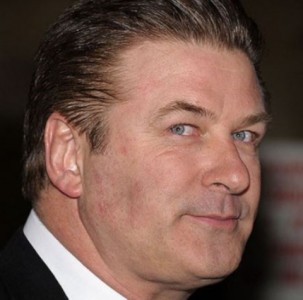 Alec Baldwin is on the short list to receive an honorary doctorate from George Washington University next spring, The College Fix has learned.
Baldwin's candidacy has been officially approved by a vote of the university's board of trustees, according to the GW Hatchet, which broke the news of the actor's candidacy.
The award-winning actor, who is sometimes more well known for his off-screen antics than his filmography and who recently debuted a weekly talk show on MSNBC, is among a handful of contenders for the award.
In an interview with The College Fix, Michelle Stone, executive director of communications for George Washington University, declined to reveal who nominated the actor, or why.
"Unfortunately we do not comment on nominees or the process," she stated in an email.
Typically, administrators, faculty and trustees are the ones who nominate people for consideration. The board of trustees then votes on each nominee. University President Steven Knapp will make the final decision on whether to award Baldwin an honorary doctorate.
In recent years, GWU has awarded honorary degrees to a host of prominent liberals, including New York City Mayor Michael Bloomberg, First Lady Michelle Obama, Chicago Mayor Rahm Emanuel and former chairman of the NAACP, Julian Bond. Each was awarded an honorary "doctorate of public service."
The Hatchet reports that nominees must meet two of three criteria: have some sort of connection to the Washington D.C.-based private university; have distinguished themselves professionally; and/or shown a commitment to public service.
Baldwin attended George Washington University in the mid-1970s, ran unsuccessfully for student body president, and eventually transferred to New York University.
While the actor is a potential candidate, it is not a done deal. One GWU student told The College Fix "it's like Putin being nominated for the Nobel Peace Prize – he is in the running but it doesn't mean he'll win the title."
At least one student has publicly stated Baldwin should not be considered because of his infamous off-screen rants, and said if the actor gets the nod it's likely a publicity stunt by campus administrators.
Baldwin came under scrutiny recently after he posted a series of profane Tweets, riddled with gay slurs, directed at journalist George Stark. "You lying little b–ch, I am gonna f–k you up," Baldwin wrote. "I'm gonna find you, George Stark, you toxic little queen, and I'm gonna f–k… you… up," he added, among other threats and insults.
This year, Baldwin is among nominees such as Jane Goodall and Boutros Boutros-Ghali, the Hatchet reports.
Click here to Like The College Fix on Facebook. / TWITTER: @CollegeFix
IMAGE: VivaVivanista/Flickr