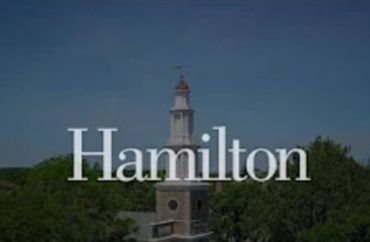 Former professor said the university caters to 'social justice warriors'
Hamilton College, a private liberal arts school in upstate New York, recently hosted Zalika U. Ibaorimi for a presentation as part of its Black History Month programming.
Ibaorimi "engages Black material and digital publics as the landscape to trace the human sexual geographies between the relation of the Black femme and spectator," according to her University of Texas at Austin bio, where she is a doctoral student.
Ibaorimi is a student in the university's African & African Diaspora Studies program. Her Instagram profile describes her as a "Queer. Visual Artist. Organizer. Black Sexual Logics. Afrofuturist/surrealist. Horror. Womanist." Her profile is a mixture of political messages and photos of her almost completely naked.
Her presentation was titled "The Final Girl: The Social Life and Death of Black Uncolonizable Women."
She planned to discuss "the possibilities that have emerged" for "Black girls and women as it relates to the material and cinematic horrors of living in an anti-Black, sexist, ableist, transphobic, and queerphobic world," according to a description of the event shared with The College Fix.
MORE: Duke students organize 'Queeristan' event for LGBT Muslims
The Fix reached out to Melanie McCoy, a delegate for Ibaorimi's program at UT-Austin. McCoy is the listed contact for questions for Ibaorimi.
McCoy did not respond to two multiple emailed requests from The Fix within the past week, asking what Ibaorimi hoped students would take away from her presentation.
"We encourage attendees to be mindful that there will be references to misogynoir, sexual violence," a description of the event shared with The Fix said.
A former history professor at the university criticized the university's Black History Month events put on by its Days-Mossolo Center, including its sponsorship of Ibaorimi. The center sponsors diversity and cultural events and groups at the college.
"One might hope that black history month might be a time to elevate the conversation, to deal seriously with events that have shaped our past, to bring persons of all colors together for meaningful exchanges," Robert Paquette, a former professor of American history at Hamilton, told The College Fix via email.
However, this is not happening, according to the history professor. Paquette has a history of opposing university diversity initiatives.
MORE: Black pro-life event at Emory Medicine indefinitely postponed
"[The Ibaorimi event] speaks volumes about where Hamilton College and other allegedly elite liberal arts colleges have traveled over the last twenty or thirty years," Paquette said.
"Hamilton College has given up any pretense of being a serious liberal arts college and now caters its events largely to the social-justice warriors," Paquette said, adding social justice warriors "occupy every level of the organization, from the board of trustees to the undergraduate population."
He went on to say that during his tenure as a professor at the college, he spoke with several students of color who found these events "frivolous at best and prurient at worst, an utter waste of time and money."
Other events include 'Beer Belly Yoga,' arts and crafts
Other events that were offered at the center include "Beer Belly Yoga," "Grab and Go Art Kits," and a "Silkies and Scarves Day," according to a copy of the center's newsletter that Paquette shared with The Fix.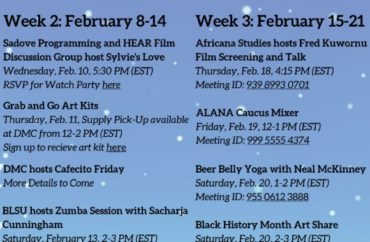 A university official defended the events in an email to The College Fix.
The Days-Mossolo Center "promotes dialogue around issues and themes that are relevant today so that students and the broader Hamilton community have the opportunity to engage with a range of perspectives," spokesperson Vige Barrie said.
The university invited the visual artist "to speak about the Black girlhood experience and how the media and our culture tend to create images and perceptions that prevent young Black females from being considered 'girls.'"
"The recent pepper-spraying and arrest of a nine-year-old Black girl in Rochester serves as an example of the issues this speaker will address," Barrie said.
MORE: Historically black college creates center for 'eradicating racism'
IMAGES: Days-Massolo Center; Hamilton College/YouTube
Like The College Fix on Facebook / Follow us on Twitter