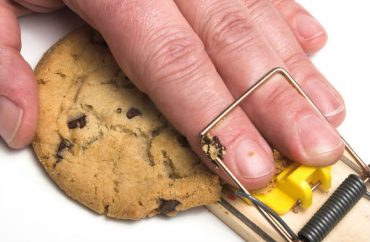 Change your handbooks  – or else
Regis University shut down the "social justice bake sale" that student Alexander Beck hosted (with full university permission) as a protest against affirmative action. It said he had broken an unnamed federal law.
Now the Catholic school is investigating Beck for violating its "nondiscrimination and sexual misconduct policy."
The Foundation for Individual Rights in Education announced last week that it's written a third letter to the administration protesting its treatment of Beck, saying it contradicts the private university's contractual obligations to students regarding their freedom of expression.
Regis notified Beck a month ago that because of a single report, he was under investigation for violating "the definition of 'discrimination' and 'harassment'" in the policy, according to FIRE:
Specifically, it is alleged that you:

Sold baked goods on Regis University property at distinct, preferential and detrimental prices based upon an individual's gender, race, religion and sexual orientation on March 16, 2017.

Made discriminatory comments to students, including: "white people are smarter than black people," and "black people commit more crimes than white people," on March 16, 2017.
The school's lawyer told FIRE in a terse May 5 letter – three days after Beck's investigation started – that it gets to decide what freedom of expression its students enjoy because Regis "is not subject the [sic] first amendment [sic] protections you cite in your letter":
The Standard of Conduct includes embracing and honoring the traditions of honest, freedom of expression and open inquiry. …

In addition, the Standard of Conduct, [sic] expects each student to tolerate and respect the different backgrounds, religious traditions, personalities and beliefs of the students, faculty and staff that make up the Regis community. …

In sum, Regis University students are welcome to engage in freedom of expression so long as they follow the University's rules.
#SocialJustice bake sale by @RegisYAL in the Quad! pic.twitter.com/zAiovvTuhn

— Alex Beck (@realAlexBeck) March 16, 2017
MORE: Regis shuts down satirical 'social justice bake sale,' it's a 'demonstration'
As FIRE's Sarah McLaughlin says in her Thursday post, "Got that, Regis students? You have free speech. Until administrators decide you don't."
McLaughlin's May 24 letter points to Beck's new adjudication by the equal opportunity and Title IX compliance coordinator, and notes that there is no definition for "harassment" in the nondiscrimination and sexual misconduct policy, as Regis seems to think.
Instead, "harassment" is defined in the Student Handbook, and the allegations against Beck come nowhere near fulfilling that higher standard.
In fact, the handbook prohibits "[i]ntentionally and substantially interfering with the freedom of expression of others" on school property, McLaughlin writes:
By categorizing the bake sale as a violation of federal law or Regis' discrimination policy, Regis willfully ignores the expressive purpose of the event. It can hardly be argued that Beck's table, which students could easily avoid, "alter[ed] the conditions of the individual's employment or educational experience." Beck did not seek to create a profitable commercial enterprise but to make a statement. …

Likewise, the comments Beck is accused of making during the bake sale event, "white people are smarter than black people" and "black people commit more crimes than white people," do not constitute actionable harassment. Those comments cannot be punished at a university that promises to protect free speech, offensive as those comments may be to members of the Regis community. …

While some may have been offended by Beck's comments, Regis cannot reasonably argue that they were so "intimidating, hostile, or coercive" as to constitute a "reckless interference" with the "legitimate right(s) of the University community to pursue their . . . educational activities."
The Catholic school must notify the community and change its handbooks if it plans to ban offensive speech by students, and "let students decide if they truly want to attend a school that does not offer the free speech protections they were promised," McLaughlin wrote.
She provided Regis with a "full FERPA waiver" signed by Beck so FIRE could discuss the private details of his interaction with Regis. The school lawyer had refused to "comment further" on Beck's bake sale.
Read FIRE's post, the school's May 5 letter and FIRE's May 24 response letter.
MORE: Satirical 'social justice bake sale' broke an unnamed federal law
Like The College Fix on Facebook / Follow us on Twitter
IMAGE: Rob Byron/Shutterstock