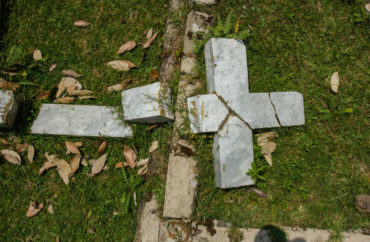 Group has recently faced campus pressure, administrative sanctions
A beleaguered Christian student group on Harvard's campus has been told that it must sever ties with its parent organization if it wishes to retain its status as an officially recognized student organization.
Harvard College Faith & Action, the student group which was lambasted on campus recently for inviting an ex-gay Christian speaker and which was put on probation for asking an actively bisexual group member to resign from a leadership position, will "need to sever ties with parent group Christian Union in order to re-earn recognition from the College at the end of its year-long administrative probation," according to The Harvard Crimson. 
That group, Christian Union, "currently provides HCFA with resources, funding, and ministry fellows to lead Bible courses."
Student leaders have not yet confirmed whether they will be severing ties with Christian Union.
"Though we continue to consider how HCFA's relationship with the College will evolve, we're unable to say specifically how we plan to respond given that we have yet to receive any formal communication from the College regarding our status or the changes it might entail," group co-presidents Molly Richmond and Scott Ely told The Crimson. An employee of Christian Union did not directly respond to a query regarding the parent organization's plans.
The university is mandating that the two groups separate due to a provision in the student handbook that stipulates all student groups must maintain "local autonomy."
Ely and Richmond, however, maintain that Christian Union "provides 'pastoral care and spiritual counseling' to HCFA, but does not dictate the group's policies," according to The Crimson.
MORE: Student op-ed: Ex-gay Christian speaker 'threatened' LGBT students
IMAGE: Denis Shevyakov /Shutterstock.com
Like The College Fix on Facebook / Follow us on Twitter