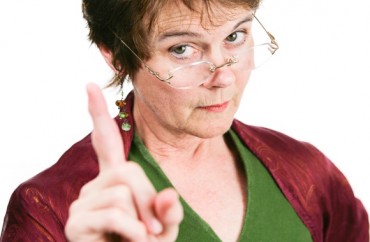 Writing in the Harvard Crimson campus newspaper, student Rachel Huebner examines the rise of campus "safe spaces" and the problems they pose to academic freedom, free speech and open discourse.
In an eye-opening passage of her column, she gives a recent example she personally experienced at her Ivy League university in which she was rebuked for citing a Bible verse on campus:
In a recent conversation with peers, I posed a question about a verse from the Bible. A Harvard employee in the room immediately interjected, informing me that we were in a safe space and I was thus not permitted to discuss the controversial biblical passage.
Asked by The College Fix for more details on the experience, Huebner said via email on Thursday that "a few months ago, I was having a private conversation with friends. When I posed a question about a Biblical verse on warfare, a Harvard employee interjected, notifying me that we were in a 'safe space' and we could not discuss the passage."
"I was surprised and upset by the interjection because my friends and I were not permitted to have a conversation that we wanted to have amongst ourselves. Furthermore, the notion that we could not invoke Biblical passages because of their controversy was alarming," Huebner said in her email. "The text of the Bible includes many verses that the modern mind cannot easily understand, but this is not a reason to silence discussion."
The ultimate irony? Harvard was founded by a minister.
Huebner declined to elaborate further, including to say where the incident occurred on campus and how she and her peers responded to the employee.
RELATED: Prof: 'Don't take this class if you believe the Bible is infallible' — One student's brave reply
But she's shared more stories of stifled discourse at Harvard.
Her Crimson op-ed stated: "In a class I attended earlier this semester, a large portion of the first meeting was devoted to compiling a list of rules for class discussion. A student contended that as a woman, she would be unable to sit across from a student who declared that he was strongly against abortion, and the other students in the seminar vigorously defended this declaration. The professor remained silent."
And in an interview earlier this week with Fox News' Megan Kelly, Huebner spoke of a friend, a freshman, "who on the first day of college took out an American flag from his suitcase — and his roommate stopped him, saying that the presence of the flag on the wall was a political statement that he was unwilling to make."
In her Crimson op-ed, titled "A Culture of Sensitivity," Huebner describes what she faces as an undergrad at Harvard:
"Since the beginning of my freshman year, I have come to believe that a more fitting way to describe the current culture on college campuses is a culture defined not by open expression—but by sensitivity. This undue focus on feelings has caused the college campus to often feel like a place where one has to monitor every syllable that is uttered to ensure that it could not under any circumstance offend anyone to the slightest degree. It sometimes feels as though pluralism has become an antiquated concept. Facts and history have been discarded, and instead feelings have been deemed to be the criteria that determine whether words and actions are acceptable.
Her experiences make Harvard sound more like a preschool than the place where America's best and brightest learn to be leaders of the free world.
Like The College Fix on Facebook / Follow us on Twitter
IMAGE: Shutterstock