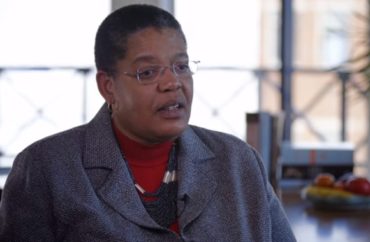 UPDATED
Last time it happened, a white male was in charge
Michelle Williams, the dean of the Harvard School of Public Health, was on the verge of a no-confidence vote from her faculty shortly before Christmas. Her immutable traits appear to have spared her the embarrassment.
The Harvard Crimson reports that faculty in the school met without Williams Dec. 20 to discuss a vote, the first proposed at Harvard since 2006, when the Faculty of Arts and Sciences was scheduled to vote on then-President Lawrence Summers. (He resigned first.)
Unlike the white male Summers, Williams checks two diversity boxes. She's both the first black dean of a professional school at Harvard and the first female dean of its public health school, and faculty envisioned how their vote would be interpreted at the increasingly woke Ivy League University:
Among the dozens of faculty present at the meeting, multiple professors argued for voting no confidence. Others expressed reservations about the optics of censuring Harvard's first black dean of a professional school and the school's first female dean.
The annual Faculty Priority Survey had revealed "serious internal concerns" about more than 40 departures over the past two years, at least 14 of them faculty who left Harvard altogether, according to the Crimson, which interviewed a dozen former faculty, administrators, and other staff.
MORE: Racism behind criticism of black president crushing student activism?
They also cited "insufficient faculty governance" and poor communication from Williams' office:
[They] said they believe the School of Public Health has developed a toxic culture that they attribute to Williams and her deputy Michael J. Grusby. Faculty and staff who take issue with the pair say they do not feel comfortable bringing complaints to human resources because Grusby oversees it, and that they have broader concerns about his demeaning and disrespectful treatment of faculty and staff. …

As the number of departures increased, School of Public Health faculty and staff say Williams and Grusby consolidated power. Grusby currently serves as the Executive Dean for Administration, acting Dean for Academic Affairs, and Senior Vice Dean for Institutional Planning and Policy — a position created under Williams's deanship. Several faculty and staff also questioned whether Williams and her deputies have done enough to support diversity.
In other words, faculty let their concern for looking racist and sexist against one person outweigh their concern for actually promoting diversity within the school.
The vote was dead after Ashish Jha, dean for global strategy, pleaded against the vote because "it would harm the school institutionally," according to the newspaper.
Criticism of black university leaders has sometimes prompted unfounded accusations of racism.
A professor blamed racism and sexism for an alumni revolt against Shirley Ann Jackson, the first black and female president of Rensselaer Polytechnic Institute, which was trying to crush student activism in a governance dispute.
An Ohio University trustee and major donor also suggested its then-president, the black male Roderick Davis, "play the race card" to silence faculty criticism of his spending priorities.
Read the Crimson report, which has much more on the chronology of the Williams dispute.
CORRECTION: Harvard President Lawrence Summers resigned in 2006 before a no-confidence vote took place. The article has been fixed.
MORE: 'Play the race card' to squelch faculty critics of black president
IMAGE: Harvard University/YouTube
Like The College Fix on Facebook / Follow us on Twitter