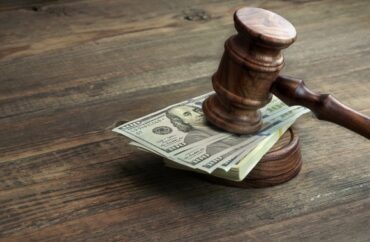 University had already charged $25 million to its primary insurance provider 
Just weeks after the Supreme Court ruled against Harvard in overturning affirmative action, the university learned it will be responsible for up to $15 million in legal fees.
Harvard provider Zurich American Insurance Company won't have to pay that amount for lawyers for the case brought by Students for Fair Admissions, according to The Harvard Crimson. 
The First Circuit Court of Appeals ruled in the insurance company's favor earlier this month. Judge Bruce Selya wrote, "Harvard failed to provide Zurich with written notice [of the claim] until May of 2017 — long after the deadline stipulated in the policy had passed," according to The Crimson.
"Consequently, Zurich had every right to deny coverage based on a lack of timely notice," Selya continued.
Harvard bought the Zurich insurance policy in 2014 as secondary insurance to cover up to $15 million in legal fees for the case, beyond $25 million in coverage from its primary insurance, the school newspaper reported.
However, as it argued in legal findings, Zurich's policy was set to activate only if Harvard notified the firm within 90 days of the first policy reaching its limit.
However, the university failed to notify Zurich until May 17 — 17 months too late, according to The Crimson.
The ruling upheld a lower court decision last November, which argued similarly, The Crimson reported at the time.
Zurich had refused to cover the legal fees, and Harvard had sued.
The university unsuccessfully argued the insurer should have been aware the policy was set to activate because the case was so widely publicized in news reports, according to the court order.
However, Judge Allison Burroughs granted summary judgment to Zurich American on November 2 because Harvard clearly failed to notify the company on time, The College Fix reported.
"Put simply, because an unambiguous insurance policy must be applied as written; the notice provision in a claims-made policy must be strictly construed," Harvard's failure to meet the deadline made the coverage invalid, Burroughs wrote.
The Supreme Court ruling June 29 concluded a legal battle battle that began November 17, 2014, when activist Edward Blum and association Students for Fair Admission filed a lawsuit in the United States District Court for the District of Massachusetts, Boston Division, against Harvard.
MORE: Largest Florida university must eliminate anti-free speech policies, pay legal fees to settle lawsuit
IMAGE: AVN Photo Lab
Like The College Fix on Facebook / Follow us on Twitter