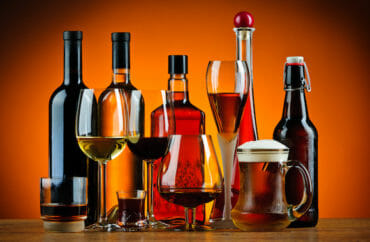 Drinkers may no longer be age-verified at campus events
Harvard University may shortly be liberalizing its rules governing alcohol consumption on the campus, stripping away regulations meant to prevent underage drinking and allowing more types of alcohol to be served there.
The changes will be reviewed by the Faculty of Arts and Sciences, The Harvard Crimson reports. The faculty will vote on the proposals to be finalized for next year's student handbook.
Among the proposed changes is the elimination of "multiple pages of rules from the handbook governing alcohol consumption in the Houses and at campus social events." Gone would be "a rule specifying that tutors must check in on all parties in the Houses, as well as regulations on House events including alcohol and on formals."
"The current handbook stipulates that event hosts must be present the entire time and verify attendees' ages before serving them alcohol, but the proposed changes eliminate these rules completely," The Crimson reports. The handbook currently states that "a Student Event Services" team must handle age verification at such events.
The changes would "also cut a campus-wide rule that stated only beer, wine, and malt beverages with under 15 percent alcohol content could be served at College social events."
Restrictions on alcohol would still exist within the handbook. That document, for instance, forbids "bring-your-own-booze" parties, while beer kegs are banned at athletic events. The handbook also limits alcohol service at parties to five hours.
Read The Crimson's report here. 
MORE: Alcohol, drugs a factor in vast majority of campus sexual assaults, report says
IMAGE: Christian Draghici / Shutterstock.com
Like The College Fix on Facebook / Follow us on Twitter