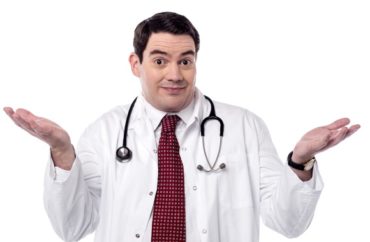 Harvard Medical School recently took heat regarding an email it had sent asking fourth-year students to volunteer at a local hospital to help in the coronavirus fight.
The message was written in conjunction with Partners HealthCare.
One of the main sticking points was the email pointing out that assisting at Boston Hope medical center could serve as an "ultimate capstone" before students started their internships.
According to The Crimson, critics expressed their displeasure via social media.
Recent Harvard Medical graduate Michael McClurkin said that phrase would make students "feel compelled to volunteer for fear of missing out on an opportunity." He added that, in this instance, the experience could be "traumatic rather than educational."
Rush University Medical Center (Chicago) resident Mudit Chowdhary went further on Twitter, claiming the email was "emotional blackmail" which "encourag[ed] impressionable medical students to work for free." He told The Crimson the email's phrasing "made it seem like this is just like a happy go lucky, 'let's go do it' type of interaction."
Chowdhary added: "It's a real risk to your life, and a job that gives a real risk to your life should not be volunteered for. It should be paid."
Eighteen students ended up volunteering for eight spots.
The email to students provided a detailed description of their role as volunteers, stating they would receive funding for transportation to shifts at the Boston Convention and Exhibition Center along with appropriate personal protective equipment.

"Each student will be working directly with a clinical supervisor and up to 6 COVID-19 patients who they will be responsible for the care, paperwork and follow-up for," the email read.

Those who decide to volunteer will need to complete basic life support and personal protective equipment training before starting and participate in regular group debriefings and wellness check-ins on site, per the email.

The email to students also said they would have access to testing in case of illness or exposure and that they would receive detailed information on what to do if they are sick.
One of the student volunteers, Lisa Simon, said that while she had some of the same concerns as her peers, she thought the effort was a good one, and that Harvard Medical and Partners HealthCare had "good intentions."
For his part, Dr. Chowdhary also doesn't seem to like the fact that his alma mater — along with other Ivy League schools — have accepted funds from the CARES Act, (which some have since returned, including Harvard), and tweeted a College Fix story about it.
MORE: Princeton, Harvard say they won't accept millions in coronavirus relief funds
MORE: Notre Dame will accept nearly $6 million in coronavirus relief funding
IMAGE: stockyimages / Shutterstock.com
Like The College Fix on Facebook / Follow us on Twitter