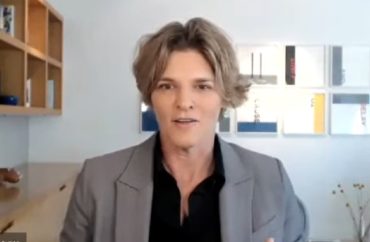 Activists succeed in pushing out an advocate for their cause
A Harvard University law professor incentivized climate activists to continue bullying academics by resigning from an advisory board of ConocoPhillips.
Professor Jody Freeman, a former climate change adviser to President Barack Obama, caved and announced she would no longer advise the oil company.
"I've stepped off the ConocoPhillips board to focus on my research at Harvard and make space for some new opportunities," Professor Freeman (pictured) wrote on her personal website Aug. 3.
The College Fix emailed Freeman on Wednesday to ask if any professors reached out to her to show support and if she had concerns her resignation would encourage further cancellation attempts. The Fix received an automatic response indicating that replies would be "slower than usual to reply for the rest of August."
She said in her note that she wanted to focus on Harvard's environmental law program, which she directs. "I learned a lot from my decade-long board service, [I] think I made a positive difference, and am glad I did it. I will continue to engage in work beyond the university to address climate change and promote clean energy," echoing prior comments she made.
"We urgently need to enlist everyone – government, business, investors, technologists, consumers, activists, and yes, even fossil fuel producers – in this challenge," Freeman previously wrote.
That reasonable position did not satiate Fossil Fuel Divest Harvard which demanded that Freeman resign her position to "send a clear message that fossil fuel expansion is not the path of a responsible actor," according to an open letter.
"You would protect Harvard — and yourself — from exposure to an industry on the wrong side of history and science," the group wrote. "And you would support Harvard's broader movement towards dissociation from fossil fuels," the letter stated, as previously reported by The Fix.
The Fix reached out to the Council on Academic Freedom at Harvard, which formed in the spring to support "unconventional thinkers, oddballs, and nonconformists," according to co-founder Professor Harry Lewis.
"When necessary, we will also hold the university accountable so that it lives up to its stated principles," history Professor Flynn Cratty stated at the time.
"We will help ensure that campus leaders respect Harvard's commitments to academic freedom," Cratty stated. "We will protest if those freedoms are violated. We will also provide solidarity with Harvard scholars who are threatened with penalty because of their speech."
MORE: Mass shootings linked to 'structural racism' professors say
The Fix contacted the seven listed leaders of the group via one email thread on Wednesday and asked if the professors individually or the council planned to release a statement on bullying of their colleague by climate activists.
The Fix also asked if professors should be defended when their academic work intersects with corporate relationship and if there is anything else about the situation that would be worth knowing.
"This is the first I've heard of it," Professor Steven Pinker told The Fix in an individual response.
He continued:
I'll raise it with my co-presidents, though I suspect that since it is a personal decision, made subsequent to the airing of arguments,  and not coerced by illiberal measures like boycotts, administration pressure, sanctions, demands for resignation, and the like, it would not appear to be an issue of academic freedom.
"My own view is this is not really an academic freedom question," Professor Jeannie Gersen told The Fix. "I agree," Professor Jeffrey Flier responded to Gersen's group response. Professor Jane Kamensky agreed as well.
Professor Harry Lewis responded to the group email as well in a message that appeared to be directed to his colleagues and not to The Fix.
"Leading the question with 'bullying' seemed unprofessional," Professor Lewis wrote.
"While reading more to decide whether to take the bait, I realized that I needed to figure out what was disclosed and whether the underlying question might be if academics are entitled to have their research reputation survive suspicion of bias in such cases," he said of The Fix question. "And that got me wondering how…business schools think about such questions. And then I remembered that I am on vacation and punted," he wrote.
"But it (and the Gino case) remind me to ask: who do we have from HBS? That really is a different world. Reggie Herzlinger, I wonder what she would say to this," he wrote. "Gino" is probably in reference to Harvard business ethics professor Francesca Gino, who
allegedly fabricated
data in some of her studies. Gino has filed a
defamation lawsuit
against the university, the dean of the business school and the three professors who made the accusations.
"Doesn't look that way to me, either," Professor Edward Hall wrote. He told The Fix to "feel free" to share "evidence that suggests there's an academic freedom issue here."
Cratty, the executive director, did not respond.
MORE: Check out the Campus Cancel Culture Database
IMAGE: Harvard Law School/YouTube
Like The College Fix on Facebook / Follow us on Twitter