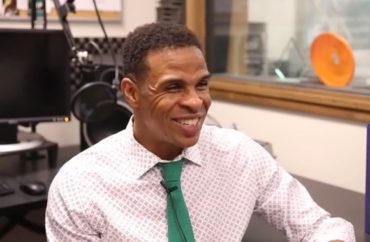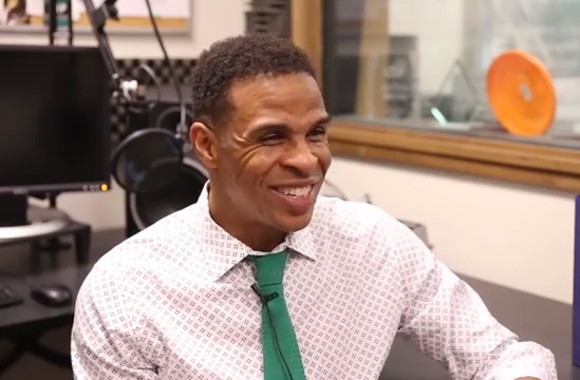 Journalists show an 'absolute refusal to grapple with the data'
Amid nationwide Black Lives Matter protests, riots, looting, and calls to defund the police, a Harvard economist has found that proactive policing saves black lives.
"Defunding the police is not a solution and could cost thousands of black lives," Roland Fryer told The College Fix in an interview about his latest research.
"I think the streets are talking and we should listen. People are frustrated," he continued in the email. He sympathizes with frustration at "big racial differences" in educational achievement, life expectancy and "almost every part of life."
The youngest African-American professor to receive tenure in Harvard history, Fryer uses a data-driven approach on fraught social issues.
He made waves four years ago with his research on use-of-force incidents by race. It found that black suspects were less likely to be shot by police than white suspects.
MORE: Fryer finds no racial bias in officer-involved shootings
His new research is similarly controversial in the media. In a Manhattan Institute video late last month, Fryer exclaimed that he encountered an "absolute refusal to grapple with the data" from the media and "insistence" that he should not publicize it.
Referring to a reporter whom he showed the research, Fryer told The Wall Street Journal's Jason Riley: "I thought the person might sit with the numbers for a bit and go, 'Damn, a thousand lives. That's a lot.'"
It's a repeat of the controversy over his 2016 paper on police use of force. Though that research "didn't find racial bias in shootings," he told Riley, it "did find very large racial differences in lower level uses of force."
Fryer gave The Fix a series of recommendations on how to make proactive policing safer and more consistent, from better financial incentives around data collection to investing in new nonlethal technologies.
His "rigorous" use of data aims to increase opportunity within "historically disadvantaged" groups, he said in the interview. It is now a matter of "whether we have courage to do something real about it."
Police pullback triples the lynching deaths in 'the most gruesome years'
Fryer and Harvard doctoral student Tanaya Devi studied "Pattern-or-Practice" investigations into viral incidents of alleged police brutality that involved a black person who died. Each reviewed video of these incidents had received at least 2 million views at the time of the study.
"Pattern-or-Practice" investigations are used by federal and state governments to mitigate unconstitutional police activity including, but not limited to, excessive force and racial bias.
According to the Harvard scholars' working paper on the impact of these investigations into police activity on homicide and crime rates, published in early June, the investigations resulted in "almost 900 excess homicides and almost 34,000 excess felonies."
This spike in the crime rate occurred over the course of two years in the five cities where those deaths and viral incidents occurred: Freddie Gray in Baltimore, Laquan McDonald in Chicago, Timothy Thomas in Cincinnati, Tyisha Miller in Riverside, California, and Michael Brown in Ferguson, Missouri.
While the underlying cause of this dramatic spike is unknown, Fryer and Devi hypothesize that it is caused by a substantial decrease in proactive police activity.
For example, in Chicago "police-civilian interactions" dropped precipitously, decreasing 90 percent in the month after the investigation into why police shot McDonald "sixteen times in fifteen seconds while jaywalking."
MORE: Harvard punishes another black professor for independent thinking
Response times and 911 call volumes remain steady, Fryer emphasized in the Manhattan Institute video, which indicates that the drop in police activity is the "proactive" type of policing where police look out for suspicious behavior. The working paper says:
Our estimates suggest that investigating police departments after viral incidents of police violence is responsible for approximately 450 excess homicides per year. This is 2x the loss of life in the line of duty for the US Military in a year, 12.6x the annual loss of life due to school shootings, and 3x the loss of life due to lynchings between 1882 and 1901 – the most gruesome years.
The new study also looked at 22 cities where investigations into police did not pertain to viral incidents, "mostly conducted after complaints from civilians or lawsuits from organizations like the American Civil Liberties Union." With crime rates that were already trending downward, the cities experienced "benign" or "marginally" reduced crime rates following these investigations.
Examining viral incidents that did not garner pattern-or-practice investigations, the study found that they did not affect crime rates. Fryer and Devi looked at the fatal shootings of 12-year-old Tamir Rice, who was holding a toy gun; Christian Taylor, who was unarmed but broke into a car dealership; and Walter Scott, who was shot eight times from behind while fleeing police. (The study does not say they were not investigated at all, but just that "federal or state government did not launch an investigation.")
Thus, the combination of virality and a pattern-or-practice investigation caused significant jumps in homicides and crime rates, though the underlying reason requires further research, according to the study.
MORE: Fryer defender Devi faces intimidation, blacklisting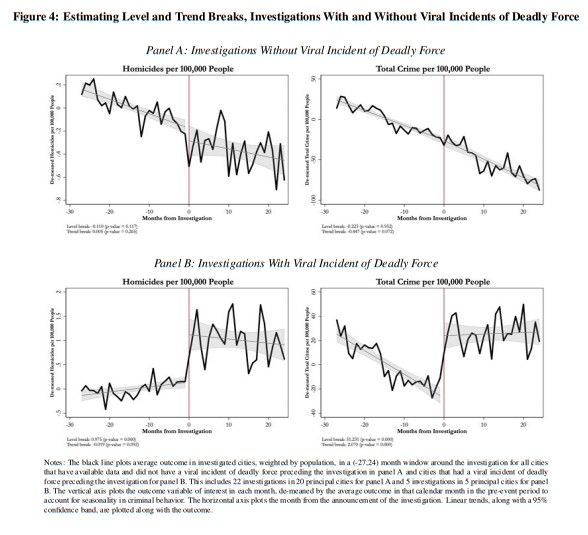 'I'm not going to be the next YouTube sensation'
In the Manhattan Institute video, Fryer notes evidence that police have motivation to avoid viral infamy: video of a female police officer in Chicago refusing to fire as she is beaten. Officers have told him "'I'm not going to be the next YouTube sensation,'" Fryer told Riley.
"If the price of policing increases, officers are rational to retreat," the research paper concludes. "And, retreating disproportionately costs black lives."
Fryer does not claim to have a solution to this issue, but he shared five suggestions with The Fix which he thinks would be a helpful start.
Federal funds for police departments should be tied to their collection of data on lower-level uses of force. Community policing should increase because officers can make more accurate distinctions between people when they have more frequent, non-confrontational interactions with the same population over time, he says.
To ensure the appropriate amount of force is used in every interaction, police departments should focus on culture, training and correct incentives. Investments should be made "in new technologies for police officers that allow them to do their jobs, safely, without lethal force against anyone," Fryer says.
Finally, departments need to discern how to identify ineffective police officers without altering the behavior of effective ones.
Fryer is not sure of the optimal way to investigate police, he told Riley in the video, but he wants to find a balanced approach that does not discourage good policing while still preventing discrimination.
In a line he attributed to former Chicago Mayor Rahm Emanuel, Fryer agreed that "investigations have to be done with the police, not to the police."
MORE: NYT ignores nonwhite defenders of Fryer, believes white accusers
MORE: College student who stood with police in Ferguson honored
IMAGE: The Shorthorn/YouTube
Like The College Fix on Facebook / Follow us on Twitter