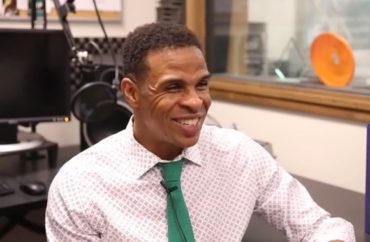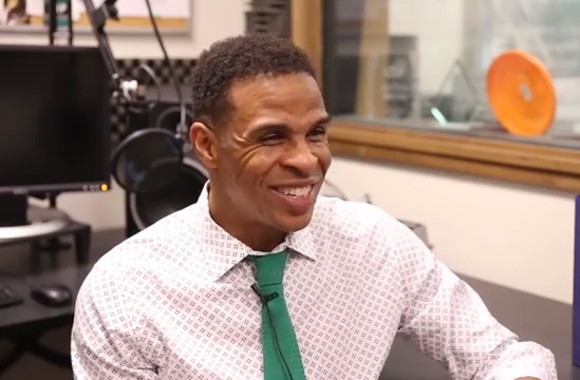 Put a target on his back with study that found no racial bias in police shootings
It's pretty obvious from the past several months that Harvard University has a problem with black men who frustrate white expectations.
The Ivy League school dumped a celebrated law professor and advocate for victims of police brutality, Ronald Sullivan, because he chose to represent the disgraced Hollywood producer Harvey Weinstein at his sexual-assault trial.
The first black faculty dean at Harvard – and the first faculty dean to be investigated for conduct issues – Sullivan lost his administrative position but not his professorship. Still, the lesson was clear: Defend someone unpopular at your own risk.
Now the administration has gone a step further with another Sullivan client, the Harvard economist Roland Fryer, because of a questionable sexual harassment investigation.
The youngest black professor ever to receive tenure at Harvard, Fryer has been placed on a two-year administrative leave. Harvard is also permanently shuttering the research lab he founded, Education Innovation Laboratory (EdLabs).
Dean of the Faculty of Arts and Sciences Claudine Gay told economics faculty Wednesday that Fryer won't be able to "teach, supervise, or conduct research" using Harvard resources during his leave, The Harvard Crimson reports.
Assuming he wants to return to Harvard, he'll be monitored by a "Title IX-trained individual" whenever he teaches undergraduates, and Fryer won't be allowed to advise or supervise students or even teach graduate workshops, according to Gay.
Fryer's case shares some similarities with Sullivan's, but the major difference is he's not shielded by a powerful internal institution like Harvard Law.
MORE: NYT ignores nonwhite defenders of black professor
The economist put a target on his back and embarrassed his woker-than-thou Harvard colleagues three years ago by publishing his research on racial dynamics in police use of force.
The New York Times covered the study, which found no racial bias in "officer-involved shootings" over 15 years in 10 major police departments. Police were actually more likely to fire on white suspects who hadn't attacked them first, and in Houston specifically, police were about 20 percent less likely to fire on black suspects in "tense situations."
Just as Sullivan's representation of Weinstein likely opened the floodgates of previous grumblings against him, Fryer's questioning of this untouchable racial dogma likely emboldened his critics to attack.
The definitive report on the Fryer investigation came from journalist and former Brookings Institution scholar Stuart Taylor, as we mentioned in January.
Published in RealClearInvestigations, Taylor focused on the omissions and mischaracterizations in New York Times reporting on Fryer's case. The only person to actually accuse him of sexual harassment was his personal assistant, whose job performance he had repeatedly criticized.
Harvard had already tried to get rid of her with a severance package and was now trying to put her on a "performance management" plan when she first accused him. As she told her friend and Fryer defender Tanaya Devi – who was not mentioned at all by The New York Times – the personal assistant would do "anything possible to make sure I get the money I deserve" (an extra $25,000 in severance).
MORE: Fryer finds no racial bias in officer-involved shootings
One of the patterns identified by Taylor was Harvard's repeated favoring of white witnesses over those of color, including the dark-skinned Indian immigrant Devi.
The racial dynamics were clear: The whites (all subordinates) claimed to be upset by Fryer's off-color jokes, while the nonwhites said the whites never acted uncomfortably. One of Fryer's white manager colleagues escaped any guilt despite being around for "90 percent of these conversations," as the economist complained.
Sullivan denounced Harvard for portraying Fryer as "an over-sexualized black man who no one could tell no." But Taylor noted that Harvard was much less certain about Fryer's guilt in the internal report, citing his personal assistant's transparent fabrications and witness testimony that contradicted her.
If you look at everyone who made specific allegations against Fryer, they all had job-related motive to lie, as Taylor documents.
It's not just Fryer that has suffered: His loudest supporter, Devi, has been blackballed both socially and academically at Harvard, and she claims the mob pressure is silencing other Fryer defenders.
Devi told The Boston Globe that she was "stunned and disappointed" by his punishment:
"Not only does it seem Draconian because it was based on off-color humor in the lab, but it also seems unjust that Dean Gay has decided to penalize his researchers," who will have to scrap the studies they had been conducting with Fryer, Devi said. She said she had been working on several papers with the professor that will now be canceled.
Other black faculty may want to consider leaving Harvard before the white-led institution feels threatened by their independent thinking and finds a pretext to punish them.
MORE: Fryer defender Devi faces intimidation, blacklisting
IMAGE: The Shorthorn/YouTube
Like The College Fix on Facebook / Follow us on Twitter