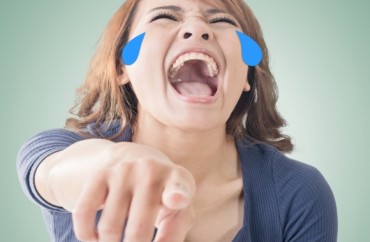 A student at Harvard University took to the pages of the student paper, The Crimson, to inform those willing to listen that they need to "stop criticizing [her] concentration choice."
Freshman Orlee G. S. Marini-Rapoport jointly studies History & Literature, and Studies of Women, Gender, & Sexuality. People have opinions about this major, you see.
To be sure, her allergist was a bit rude — "You're thinking of majoring in history? What do you want to be, a ski instructor?" he asked her — but there have been other, subtle, slights:
I'm already tired of fellow students commenting on how "lucky" I am to be interested in subjects that they assume are easier, less stressful, or supposedly permit grade inflation to a greater extent than other departments. I'm already tired of fellow students assuming that courses which are strictly content-based, such as math courses, are inherently superior to those that allow for, or even encourage, the inclusion of personal experience or subjective analysis in the pursuit of constructing more nuanced arguments, as many humanities courses do.
A better case could be made about rude and judgmental people in general rather than a defense of WGS. Comparing the study of gender/queer theorist Judith Butler to "3-hour organic chemistry labs," isn't likely to have many nodding in agreement.
(By the way, Orlee — switch allergists!)
Women/gender studies is easier and less stressful than mathematics, and the latter's courses are superior to the former's. I had little problem conceding to my peers in engineering, mathematics, and physics that their choices required more brainpower and effort than my own in the humanities. All it took was a bit of self-awareness.
Although in today's environment it can't be said aloud, sciences faculty do realize a lot of what's offered in the "studies" and politically correct campus initiatives are bullsh**. Recall what transpired recently at Syracuse University: All but one member of the STEM faculty refused to sign a petition calling for a new diversity curriculum.
"My colleagues in the sciences tend not to think about issues of race, ethnicity, gender and class," George Langford, dean emeritus of the Syracuse College of Arts and Sciences, said. "I don't think it's at the top of mind for most of them."
Yeah, go figure. Silly them.
MORE: Rutgers' WGS Department to offer new social justice track
MORE: Women's and gender studies degrees have increased 300% since 1990
IMAGE: Shutterstock.com
Like The College Fix on Facebook / Follow us on Twitter