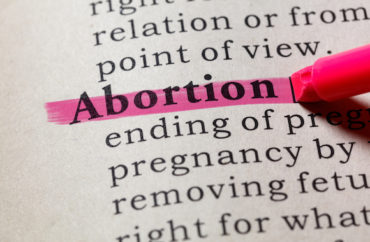 "While reproductive justice holds significant weight in women's history, many people who do not identify as women also seek and receive abortions"
If you thought progressives' political histrionics hit their pinnacle during the Brett Kavanaugh hearings, or even Donald Trump's two impeachments, you ain't seen nothing yet.
Some believe it is a given that the U.S. Supreme Court soon will overturn the almost 50-year-old Roe v. Wade, which legalized abortion across the country.
It's bad enough that the apolitical masses on social media believe overturning Roe will instantly make abortions illegal everywhere; it's worse when Ivy Leaguers resort to hysterics about the possible move.
In a Harvard Crimson op-ed titled "We Think We're Safe in Massachusetts Post-Roe. We're Not," a pair of Harvardian graduate students echo the New York Times' Adam Liptak in claiming the SCOTUS' likely upholding of a Mississippi law banning abortions after 15 weeks of pregnancy will effectively gut Roe.
And that's the most sensible part.
(Note: If this does happen, compare Mississippi's law to those of other countries in the Western world: The state would be right in line with France, Germany, Belgium and Spain … and less strict than Austria, Denmark, Italy and Norway.)
Even if Roe is overturned, Massachusetts (where Harvard is located) likely will allow virtually unfettered access to abortion given its historically liberal politics. Ahh, but "that's assuming the pro-life movement stops at overturning Roe," say Hannah  Santos and Madeline Ulanow.
MORE: Training abortionists carries on MLK's legacy: campus paper editorial board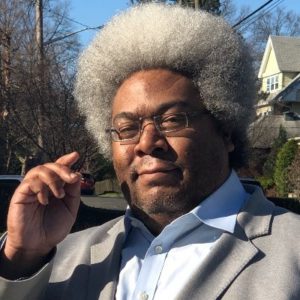 The duo cite a piece in The Nation by the ever-hysterical Elie Mystal (left, who believes the U.S. Constitution is "kinda trash") which compares Texas and Missouri "bounty-style" laws to the Fugitive Slave Act of 1850. A Missouri lawmaker has proposed a bill which would make it "unlawful for any person to perform or induce, or to attempt to perform or induce, an abortion on a resident or citizen of Missouri […] regardless of where the abortion is or will be performed."
But even Mystal correctly notes this bill is "flatly unconstitutional."
"Missouri does not have jurisdiction over abortion providers in other states, and stomping its feet and throwing a temper tantrum about abortion providers in other states won't change the jurisdictional requirements," he says.
One of the great things about federalism is that people can't be sued for doing something legal in one state that is illegal in another. This is why you can drive with a full license at age 16 in Idaho and not be prosecuted by your home state of Indiana (where the legal age is 18), and why you can smoke a fat joint in Colorado and not be sued in, say, Tennessee.
But given the authors' comparison to the slavery era and contemplation of pro-life advocates' zeal, note that it is human life which hangs in the balance. Santos and Ulanow are worried more about how far a woman would have to travel for a post-Roe abortion than the life which would be terminated.
In the infamous Dred Scott decision, the SCOTUS effectively used the aforementioned Fugitive Slave Act to enforce the right of property, in this case ownership of slaves. The ruling held that slaves were "not human, but property, with no rights"; however, it ultimately led to "even those defending slavery […] admitting that their argument had gone too far. The ruling emboldened abolitionists, re-energizing their decades-old project to defend the human rights of the black slave."
Can we really expect the pro-life movement to do any less? Today, Dred Scott is looked back upon in disbelief and disgust; one day Roe v Wade will too.
(By the way, the op-ed includes the quite topical note "While reproductive justice holds significant weight in women's history, many people who do not identify as women also seek and receive abortions.")
MORE: Students need to understand abortion leads to a poverty of the soul
IMAGE: Feng Yu / Shutterstock.com
Like The College Fix on Facebook / Follow us on Twitter