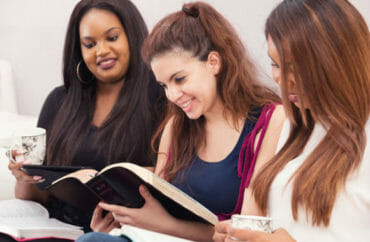 Still won't say if it's forcing club to disaffiliate with parent ministry
Harvard University has been persecuting its largest Christian student club for a year, after it featured a black ex-gay speaker and asked a Bible study leader in a same-sex relationship to leave leadership.
It's not clear whether Harvard College Faith and Action's persecution has gone beyond probationary status, however.
The administration continues to refuse to answer whether it's forcing HCFA to disaffiliate from its parent ministry, Christian Union, as a condition of retaining university recognition.
The club's probationary status – which appeared to be invented solely to punish HCFA – is ending this month, yet it's still receiving resources from Christian Union, The Harvard Crimson reports.
Club leaders Eunice Mwabe and Cooper Bryan said this week that it's fully compliant with school policies for recognized student organizations, and that Harvard officials have "not required HCFA to sever ties with Christian Union."
Months after Harvard said the club would have to disaffiliate to keep recognition, an administrator allegedly told members that Harvard was afraid of being seen as "waging war on Christianity." Even then, club leaders said Harvard never ordered it to disaffiliate.
MORE: HCFA put on invented 'probation' for upholding celibacy-for-gays rule
The administration is still being cagey about what it's requiring HCFA to do, if anything:
Associate Dean for Student Engagement Alexander R. Miller did not directly respond to Mwabe and Bryan's claims.

Miller wrote in an emailed statement that the College required HCFA's leadership to meet with him monthly. He added that their conversations have been "productive."

"Since last spring, Harvard College Faith and Action (HCFA) has been operating under a probationary period which is scheduled to conclude next month," Miller wrote. "These meetings have taken place consistently and have resulted in many productive conversations. I look forward to continuing to work with them to help make Harvard College the most inclusive place it can be for all of our students."
HCFA leaders have also not answered whether the club changed its "standards for leaders" – the likely basis for its probation – in order to retain recognition. They simply said it "has maintained standards for leaders that best reflect the convictions of our organization."
The Crimson said the club does not appear to have operated any differently while under probation. Leaders said this week it has "continued its regular meetings and activities."
MORE: Harvard afraid of being seen as 'waging war on Christianity'
IMAGE: Dream Perfection/Shutterstock
Like The College Fix on Facebook / Follow us on Twitter