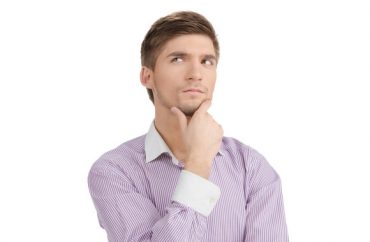 Late last month, Philadelphia's Drexel University played host (allegedly) to an all-too familiar scene on college campuses these days: a racial slur written on a dormitory door.
Near the end of February, an African-American freshman discovered the slur and posted a photo of it on Snapchat. According to the Drexel student paper The Triangle, the photo was reposted numerous times, and eventually a protest sit-in was organized a few days later.
Approximately 100 students gathered at Drexel's Main Building for the "silent" demonstration, in opposition to Drexel "failing its black students." You see, Drexel President John A. Fry had failed to use his powers of clairvoyance to prevent the racist incident from occurring, and, as such, his email to the school community regarding the matter did not "do the situation enough justice."
Protesters complained Fry did not indicate what penalty the perpetrator of the slur (if caught) will face. Thus far, neither The Triangle nor local news reports have any news on a suspect. A College Fix inquiry to Drexel Executive Director of Media Relations Niki Gianakaris has gone unanswered.
In what was a big showing from black students and allies who belong to Drexel, students hoped that the sit-in brought attention to their plight.

"It symbolized solidarity between not only the black student community at Drexel, but also minority students as a whole … We used our bodies to show that our voices will not be ignored, and I hope to see Drexel hold those students accountable and be more receptive to the concerns of its students," sophomore Jordan Ramdial said.

It's hard to ignore a plea for accountability such as this, especially when the sit-in occurred mere feet from President Fry's office. Drexel leaders were nearby during the sit-in but chose to spectate.

As the black community at Drexel looks for change, they turn their sights towards a potential discussion at an upcoming Town Hall. This could provide a platform for students of all backgrounds to bring up any potential issues of racism or intolerance of culture at Drexel.

The end goal for black students is to create a campus-wide culture that doesn't have to worry about instances like this.
In reality, such a goal is unattainable. No "campus-wide culture" can prevent a single nitwit from scribbling hateful graffiti, nor will it thwart a hoaxer who wants to "prove" racism from doing the same. It should go without saying that blaming President Fry and other campus officials for such incidents is absurd.
But absurdity doesn't ever seem to get in the way of progressive virtue signaling, and The Triangle editorial board is no exception. Though the editors say they don't "wish to insinuate" that Fry's "silence" on racial matters "led directly" to someone vandalizing a dorm door with a racist epithet (how gracious), that silence "left a vacuum that allowed a fringe idea to permeate."
The College Fix has reported on fifty college hate-crime hoaxes since 2012, and Wilfred Reilly, a political science professor at Kentucky State University, has catalogued more than 400 hoaxes in his new book "Hate Crime Hoax." This recent Drexel incident, though still under investigation, follows a very familiar pattern. For example, a black Air Force Academy cadet wrote racial epithets on black cadets' doors, a pair of black Montclair State students penned their own racist threatening graffiti, and a Latino student at Elon University scribbled "Bye Bye Latinos Hasta La Vista" on a whiteboard after the 2016 election.
Read the full Triangle article and editorial.
MORE: The Jussie Smollett case sounds a lot like college race hoaxes
MORE: Alleged 'KKK figure' at Oberlin just 'a person wrapped in a blanket'
IMAGE: Blue Sky Image / Shutterstock.com
Like The College Fix on Facebook / Follow us on Twitter