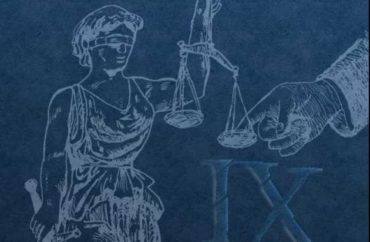 The regulations should not be altered by 'unelected government bureaucrats,' the authors stated
The U.S. Department of Education's proposed redefining of sex to include gender identity in Title IX law would have far-reaching negative consequences in areas ranging from free speech to due process, according to four scientists writing for the Heterodox STEM blog.
"Title IX has provided essential protections and opportunities for women by prohibiting discrimination based on sex," nematologist Marisol Quintanilla, geologist Dorian Abbot, geneticist David Bertioli and biologist Luana Maroja wrote August 29.
"Unfortunately, the Department of Education has announced changes threatening these hard-fought rights by replacing biological sex with gender identity," they stated.
The Department of Education released June 23 a set of proposed changes to Title IX regulations governing educational institutions from primary school through college. One of the regulations proposed would "protect LGBTQI+ students from discrimination based on sexual orientation, gender identity, and sex characteristics," according to the department's website.
The government began reviewing and revisiting Title IX law in March 2021 based on Executive Order 14021 – "Guaranteeing an Educational Environment Free From Discrimination on the Basis of Sex, Including Sexual Orientation or Gender Identity," according to the website.
Scientists oppose redefining sex to include gender identity
The scientists cited several reasons for opposing changes that they said would conflate biological sex with gender identity and require the legal protection of the latter.
First, it would threaten the academic freedom of those who oppose treating "gender identity" as equivalent to or part of biological sex. It would also threaten the freedom of religion of those who believe in religious texts such as Genesis 5:2 in the Bible. which uphold a sex binary at odds with "nonbinary" gender identities to be protected under proposed law.
Additionally, the proposed guidelines "suggest that Title IX would now enforce participation in activities based on claimed gender identity," which would allow male athletes with gender dysphoria to compete against women and enter women's spaces, such as locker rooms. "This directly contradicts the purpose of Title IX," they stated, and would end sex-based protections for females.
Even more, the legislation would degrade "scientific integrity" by suppressing the reality of human sexual dimorphism.
It would also abridge "vital due process regulations" for college sexual misconduct allegations, according to the authors and the Foundation for Individual Rights in Education.
Even more, Title IX was instantiated by Congress in 1972, so if it is to be changed fundamentally, it should be changed by the people's representatives, "not by unelected government bureaucrats," according to the authors.
The authors concluded by asking those who oppose the changes to submit comments to a Federal Register form.
MORE: Liberal journalists warn Biden's proposed Title IX regulations violate due process
IMAGE: FIRE
Like The College Fix on Facebook / Follow us on Twitter