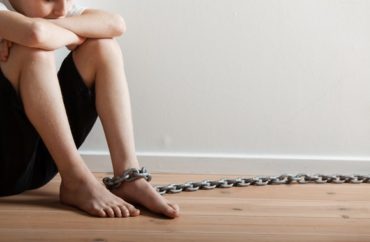 The college intellectual atmosphere might as well have been a different country
Why doesn't public education turn more folks into raging libertarians? That's not a rhetorical question. For me, it is a lifelong curiosity, born of experience.
I went through many years of K-12 public school, at schools that were considered "good" – the movie "10 Things I Hate About You" was filmed at my beautiful high school – and thoroughly hated it. School came to feel like a very dull prison that I had to go to every weekday.
In consequence, I hated the state. I couldn't, and still can't, understand why more people who went through the same schools didn't have the same outlook.
Fortunately, by law, the compulsory nature of education in Washington state ended at age 16. So, not long after my birthday, in my sophomore year, I informed the old man of my decision to exercise the right of exit.
Dad is a good man and no dummy. He knew his son was not bluffing. Instead of arguing, he asked for me to wait for "24 hours."
In that day, he went into the high school and talked to a guidance counselor. Dad said that he didn't want his son to drop out. What were the other options? Could we do distance learning, or something else?
A few advanced math classes had transferred up from middle school, putting me, technically, in junior territory for course credits. That is the year when Washington state students who can pass the right tests can go to community college as part of the Running Start Program, on the state's dime.
The determination of when someone is a junior was up to the high school. "We'll count him as a junior," the counselor said.
So instead of dropping out, I was off to college, and even stayed in high school a bit longer because of it. To test the waters at Tacoma Community College, that first quarter I took only a historical survey of Japan, and split my time between the high school and the college.
The intellectual atmosphere that I found at college was so completely different that it might as well have been in a different country, or on another planet.
Classes didn't take roll regularly. Professors, who were not guaranteed tenure after a brief hitch, addressed the students respectfully. There were no lectures about "the real world" out there. Indeed, we could step off of campus and into the "real world" any time we wanted.
Intelligence and learning were generally encouraged by both college instructor and classmate. People were there not because they had to be there but because they actually wanted to be there. We had actual, lengthy discussions about ideas, in and out of class.
And for the first time in a long time, I understood why people might actually want to go to school — heck, even pay for it!
MORE: Six surefire ways to save serious money on college
IMAGE: Jan H Andersen/Shutterstock
Like The College Fix on Facebook / Follow us on Twitter