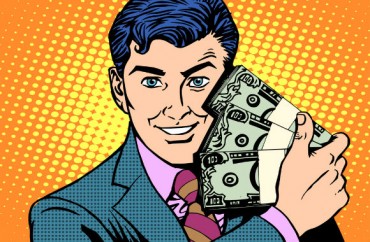 Money saved now could save your marriage later
The average college student who took out loans to help pay his way would graduate with just over $30,000 in debt in 2019, according to US News & World Report.
That amount has, of course, gone up. "That's around $6,300 more than borrowers from the class of 2009 had to shoulder – representing a more than 26% increase in the amount students borrow," US News reported.
Some experts say that debt is manageable in most cases. Perhaps it is, technically, but money that graduates have to spend servicing and paying back debt is money that they cannot spend on other things: such as cars, weddings, and houses.
Studies have found that student debt both delays marriages and is a source of conflict within marriages, leading to a greater incidence of divorce.
So it's a ridiculously good idea, in sizing up when and where to go to college, to keep costs in mind. Here are six ways to do just that.
1. Educationally pre-funk college
Before you even go into your college years, you can get college credits that give you a jump on everybody else. During high school, you can take Advanced Placement, or AP, courses and then the AP tests. A large number of colleges will accept high AP test scores as college credits. You can see what colleges will accept successful AP tests as credits using the AP Credit Policy Search.
2. Go to college while in high school
I did this. The Running Start Program in Washington state allows students who can pass the right tests to go to college and have the state pay for it, usually starting in their junior years. The high schools then accept the college courses as credits. Play that card right and you can graduate with both a diploma and an associates degree at the same time.
Many states have similar programs. Often, the only thing you have to pay for in that period is the college textbooks. Quite the bargain.
3. Go to a community college
Last week, my boss Jennifer Kabbany made the case for community college in the Wall Street Journal and in these cyber pages, based on her own experience having attended a community college before she went to San Diego State. She said that community college is much cheaper than other schools. She pointed out that this discount gives students who don't know exactly what they want to do some freedom to experiment. She also shot down the notion of the community college stigma in employment, pointing out that you usually take community colleges classes toward a degree that you will transfer into in a four-year institution, and that it is the latter institution that will matter to employers.
Here's what the math on that looks like in my neck of the woods. Whatcom Community College has an advertised average annual tuition for in-state residents of $3,351. Western Washington University, Whatcom County's state college, costs $6,893 in in-state tuition and has some hefty fees built on top of that, of $2,110 annually, for a combined total of $9,003.
If we assume $150 in fees at Whatcom and round Western down slightly, we get a $5,500 difference. That means taking your first two years at Whatcom and then transferring to Western adds up to an $11,000 savings on the total cost of college.
4. Go to a state school rather than a private school
Whatcom Community College is admirably frank about the gap between the cost per student for the college and what the students actually pay for it. "The remaining $7,206 is an 'opportunity pathway' provided by the State and is funded by state taxes and other sources," the website states. The same set-up is true of state-sponsored universities, though the per student cost is often much higher.
As a taxpayer, I may find this irksome, but some of the same calculus for sending kids to K-12 public schools also applies to public universities. You're already stuck paying for it. Might as well benefit.
5. Pay in-state tuition
You end up paying a boatload of money more for college if you get stuck by out-of-state fees. To take the Western example, it costs $9,003 in tuition and fees for folks paying in-state tuition. For those exact same things, and out-of-stater will pay $26,230. Multiply that by four years and you're talking real money.
6. Go to a school with free or almost free tuition
This one might sound crazy but answer me this: How much would it cost the children of many readers of this column to go to Harvard? A heck of a lot of money, right?
That used to be the case, but then the school decided to take a fractional part of its truly huge endowment to get really aggressive with the financial aid. In many cases, if you don't come from money, you can go there for a price that is between free and what it would cost to go to a state school for in-state tuition.
There are some other institutions of higher education that are free or close to free. Many of them operate on the "work" model, where students are expected to do jobs for the school all along to earn their way. And then you have colleges like Hope College, in Holland, Michigan, which are trying to embrace an "alum pays" model of financing current and future students.
Look these schools up. See if they're a fit for what you need in a college.
MORE: Taxpayers shoulder tuition costs for Russian students to attend U.S. community colleges: report
IMAGE: studiostoks / Shutterstock.com
Like The College Fix on Facebook / Follow us on Twitter