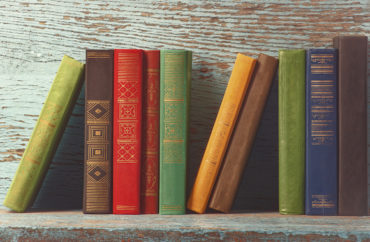 'Readers' can discuss gender identity, immigration
Students and community members at the University of Oklahoma will next week be able to check out "human books" as part of a "human library" event, allowing them to speak to and ask questions of people from various backgrounds.
The event, billed as "in the true sense of the word, a library of people," will be hosted by the university's International Advisory Committee. Its goal is to present participants as "open books" in order to "to challenge stereotypes and prejudices through dialogue," according to its founder Ronni Abergel. He created the concept in 2000.
The event's Facebook page states that "readers can borrow human beings serving as open books and have conversations they would not normally have access to."
"Every human book from our bookshelf, represent a group in our society that is often subjected to prejudice, stigmatization or discrimination because of their lifestyle, diagnosis, belief, disability, social status, ethnic origin etc. The aim for the Human Library is to ideally unjudge people," it continues.
The OU Daily reports that the event will be held at the school's Bizzel Memorial Library:
Human book topics will range from gender identity and immigration to mental health and national identity, said Youssef Kamel, an international area studies and religious studies senior and president of the International Advisory Committee.

Anyone can sign up to be a "book" through an online application. They also get to choose their own titles and what topics they want to represent.

"Of course, a lot of people (have) very intersectional personalities," Kamel said. "So they can talk about multiple things. They get to choose how to frame it, they get to choose what to say, and so on."

Visitors to the human library can "check out" different human books and ask respectful questions about the topic they have never had the opportunity to ask, Kamel said.
The application to become a human book asks several questions of applicants, including "What qualities would make you a good Human Book?" and "What are some prejudices or stereotypes you have faced in your life?"
MORE: Some humans are better at being human, Yale prof argues
IMAGE: vipman / Shutterstock.com
Like The College Fix on Facebook / Follow us on Twitter