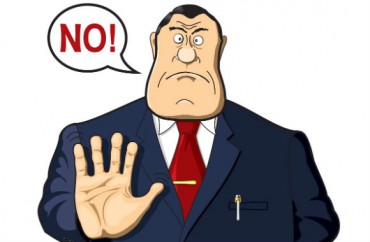 Terrorists are not just getting their way in the Middle East.
In a decision that would make ISIS mullahs proud, legislation attempting to ensure American students' free speech rights has been shelved over vague, hypothetical terrorism fears.
"Tennessee lawmakers will not vote on a bill designed to ensure robust free speech on taxpayer-funded college campuses in the state because they fear ISIS terrorists could possibly show up and start recruiting new members," the Daily Caller reports.
The bill, as proposed, aimed to outlaw bias-reporting systems and any punishments for students who say a microaggression, among other measures.
But after a Democrat lawmaker asked whether the bill would allow ISIS to recruit on campus, the bill's sponsor replied: "Yes. So long as it doesn't disrupt the proceedings on that campus. Yes sir. They can recruit people for any other organization or any other cause. I think it's just part of being exposed to differing viewpoints."
After that, the entire Tennessee Student Free Speech Protection Act was shelved, The Tennessean reports.
RELATED: Campus free speech bill stumbles after students, professors complain it's too excessive
It's unfortunate that a bill with some great ideas was shut down over a red herring.
State Rep. Martin Daniel, the Knoxville Republican who sponsored the bill and defended ISIS recruitment, said after the hearing he was speaking from a "legal point of view."
"I'm expressing only a legal conclusion," he told WBIR news. "I'm not expressing a preference, a directive or an opinion as to whether ISIS is good, bad or evil. I'm only saying that organizations have a right to speak so long as they don't obstruct the educational process or incite violence."
He added: "Expressing support for a right to speech is far different from disagreeing or agreeing with the content of that speech. I don't support any terror organization. I don't support speech that harasses. I don't support speech that causes violence."
And in a statement released to the public Martin added: "I realize these comments may not be satisfactory to some, who may question how I could defend the right to free speech of supporters of a cruel and evil organization like ISIS. Granted, I firmly believe that ISIS is despicable and evil, and I am confident that the vast majority of people with any sense of human decency will agree as well."
RELATED: 'Unwanted jokes,' 'disparaging comments' sought under UC 'intolerance' reporting system
Like The College Fix on Facebook / Follow us on Twitter
IMAGE: Shutterstock