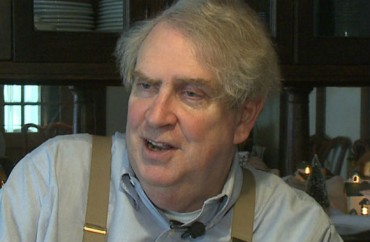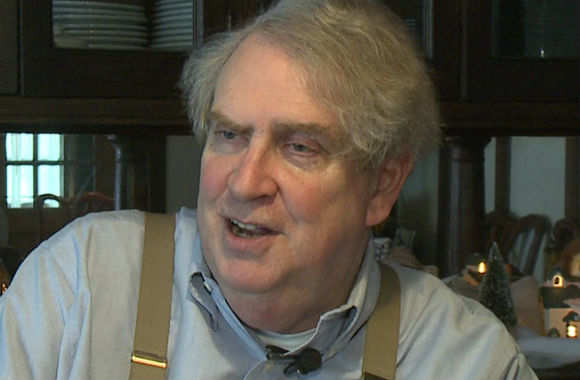 I still have the syllabus from the political science class I took from John McAdams as a graduate student in the spring of 1998.
"The central question of the course is whether voters are rational…whether they are capable of the behavior necessary to exert control of the government through the electoral process," read the introduction. Topics for the class included "political socialization, public opinion and the role of the media," all in a quest to show how voters are manipulated.
Sadly, my yellow syllabus paper has outlasted McAdams himself. After a nearly 45-year career as a professor at Marquette University, he passed away last week at the age of 75.
After I graduated, I never really had much contact with McAdams, even though he was nice enough to serve as a judge for my Master's thesis on judicial activism in the U.S. Supreme Court.
But after I finished school and got into the crass world of practical politics, I quickly realized it was McAdams' class that resonated with me most in the real world. As I learned how to run campaigns and work for legislators – both jobs dependent on manipulating public perception – it struck me how useful the things I had learned in his class were.
Sure, I liked the classes comparing John Locke's epistemology to that of George Berkeley, and reading about the Peloponnesian War and all that. It's just that the musings of Thucydides aren't typically what working families discuss around the dinner table. For people in the politics business, voter influence mattered.
For someone who came to earn the reputation as a hardline right-winger, McAdams wasn't overtly conservative in class – although he would often challenge liberal students who asked questions challenging a non-politically correct point he had made. I specifically recall him responding to a female student with the famous quip, "If a person is not a liberal when he is twenty, he has no heart; if he is not a conservative when he is forty, he has no head."
But in class, we did discuss issues one wouldn't find in a typical political science class. For instance, we talked about liberal bias in the media, with several of the assigned readings using scientific studies to demonstrate bias.
One of the assigned readings was a 1994 Washington Post article detailing how wildly inflated domestic abuse statistics were used by a compliant media unwilling to challenge them. Another was a 1989 Wall Street Journal op-ed about how the homeless problem seems to reappear in the American media any time a Republican president takes office.
Indeed, the first question on our first written exam was, "Are the media biased?"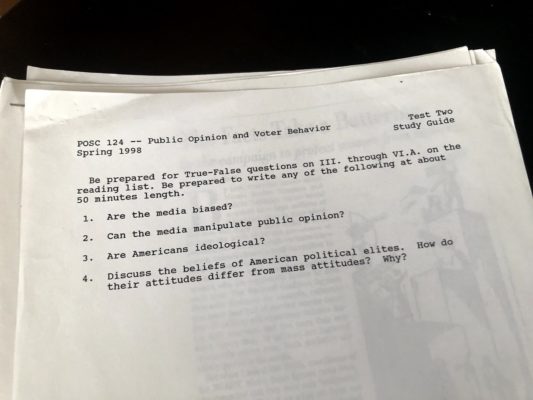 And as is the wont of any professor, McAdams also assigned a number of his own scholarly articles as assigned readings. In one paper he had written for The Sociological Quarterly in 1987, he discussed the idea of the "New Class," which he defined as wealthy, influential progressives who promoted greater government involvement in the free marketplace to better their own personal standing. It is a prescient warning from 35 years ago about the new "woke capitalists" that are now using their influence to pressure legislatures to change laws to their liking.
Undoubtedly, McAdams will be best known for his fight against Marquette between 2014 and 2018, in which he was fired and eventually granted his job back by the Wisconsin Supreme Court.
In 2014, McAdams took to his blog to post a criticism of a graduate instructor who told a student discussion of same-sex marriage was off limits in class, because "everyone agrees on" gay marriage. Marquette is a Jesuit institution.
The irascible McAdams refused to apologize or take down his blog post (my personal blog is still one of the ones linked on his blogroll, incidentally), so he was fired by the school. But he challenged them in court, citing the school's policy on academic freedom – a policy that was eventually upheld by the highest court in the state, but only after he had been suspended for seven semesters. (Marquette even bought advertisements on Google denouncing McAdams, which undoubtedly made his 2019 return to campus…awkward.)
The showdown made him a national cause célèbre, and fired an important shot in the battle for academic freedom on college campuses. (And the suspension gave him plenty of time to hold court on Facebook about virtually every issue in the public square over the past four years.)
But while he will be remembered as a national model for standing up against woke campus bureaucrats, he will be more personally remembered by an army of conservative students that finally got to hear a voice in a classroom that wasn't hostile to their ideas. Their fond memories of McAdams won't make headlines, but they will last far longer than the news articles will.
MORE: Friends, fans mourn passing of trailblazing 'warrior' conservative Professor John McAdams
IMAGE: Fox 6 Now screenshot
Like The College Fix on Facebook / Follow us on Twitter