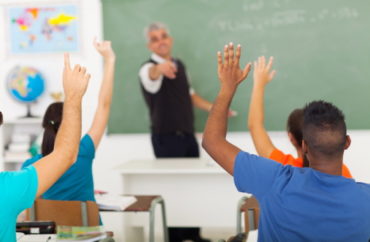 OPINION: While COVID is risky, keeping schools shuttered is too 
Before I was associate editor of The College Fix, I taught in Delaware public schools for more than two decades. Now retired, I've watched closely the debate over whether schools should return to the classroom this fall despite COVID-19.
In my 25-plus years of teaching, I never got a flu shot (and still don't), and I caught the seasonal flu a total of two times. At my current age, I'm in a COVID-19 higher risk category; however, I've worked a part-time retail job since the store reopened in early June that involves meeting and greeting people from all walks of life. I wear a mask (because I have to) and make use of hand sanitizer frequently.
In case you're wondering, I feel great.
I'm not living in fear, not even close. The death rate percentage for COVID remains staggeringly low and comparable with a flu season. We've learned to wash our hands often, mind our hygiene and socially distance. Herd immunity grows despite Democrats' best efforts. Treatments against the virus have improved dramatically recently as doctors have learned more about the disease.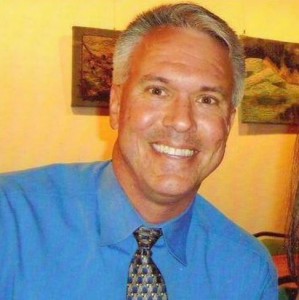 If I was still teaching, there's no doubt in my mind — I'd want to return to an actual classroom in September.
The reality is fear-porn hype regarding COVID has become a political cudgel. As if on cue, the teachers-union inspired hyperventilating and hyperbole has been activated in full force.
CBS News dedicated an article to a 53-year-old Texas teacher who wrote out a will because she's "terrified" of returning to the classroom. People magazine did the same, with a sub-headline quoting the NEA president: "It is unconscionable that educators and parents are being asked to plan for end-of-life decisions because our country has no plan for reopening schools and institutions of higher education safely."
The New York Times highlighted a teacher who begged "Please don't make me risk getting Covid-19 to teach your child."
"The 'lowest risk' for spread, according to the CDC, is virtual learning. I can't understand why we would choose more risk than is necessary," the op-ed stated.
The head of the New Jersey teachers' union said it's "not safe" to open schools in September.
Nevermind putting kids first. When has the teachers union ever done that, despite their claims otherwise?
In addition to a proper education, kids need socialization and physical activity. For some young people, school is their safe space, a place where they get a good meal and escape the hardships of home life. What's more, teachers are the number one reporters of child abuse.
While COVID is risky, keeping schools shuttered is too.
And let's not forget that last spring, during transition to virtual instruction, some educators were apoplectic about "equity" — and even advised against teaching at all if children didn't have "equal access to learning."
But don't think the education establishment is merely complaining.
The NEA and American Federation of Teachers are suing Florida Governor Ron DeSantis for mandating schools be open (for in-person instruction) five days a week this coming year. Worse, Education Week reports teacher strikes may be imminent. A teacher quoted in this article said "Teachers like myself feel like we're being thrown into the fire, and I don't think there's an amount of [personal protective equipment] that can be given to ease that angst."
Oh, please. It's not as if districts won't have protective measures in place, such as the usual social distancing, mask mandates, and copious amounts of hand sanitizer. Certain teachers at a much higher risk will certainly be given options as well.
It amazes me that truck drivers, farmers, fast food and restaurant workers, big box employees, UPS drivers and many others kept working with nary a complaint, and here come the teachers whining and moaning. If other "essential" businesses can brave showing up to work with necessary precautions, why can't teachers?
Let's base decisions on data. Evidence points to low-risk transmission from children, not to mention that school-age youth face a very low risk of COVID-19-induced illness (unlike the "regular" flu), according to the CDC.
The latest news is that "there has been no recorded case of a teacher catching the coronavirus from a pupil anywhere in the world, according to one of the UK government's leading scientific advisers."
Stanford University's Jay Bhattacharya, a professor of medicine, points out that studies like this have prompted schools in most other countries besides the United States to reopen.
"Children seem to have a protective immunity to the virus that reduces the rate of spread even if they are infected," the professor said.
As to the notion that children are vectors who transmit the virus from the schoolyard to grandparents, Bhattacharya said for "young kids" there is no evidence whatsoever of transmission to adults. He said "older kids" are a different matter, and therein lies the need to reopen schools "safely" with protocols in place and to work to protect older family members.
"It's still a very dangerous disease, so we have to remember that," Bhattacharya said. "But at the same time it's dangerous not to have schools … the cost that our kids will pay will reverberate through generations. A year of schooling loss is an enormous thing. And it too has public health consequences."
MORE: No, Betsy DeVos did not say children will die if schools reopen
IMAGE: Michael Jung / Shutterstock
Like The College Fix on Facebook / Follow us on Twitter