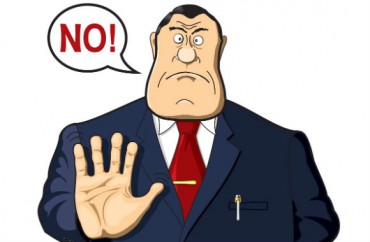 Ah, here we are back at Portland Community College and its invigorating "Whiteness History Month" presentations.
We've already … "enjoyed" lectures about how colorblindness is racist, how the National Rifle Association uses a "white male perspective," and how people become "more clueless" the farther (politically) right they move.
The event "Whiteness and Feminism" featured Roberta Hunte (PhD in Peace Studies) and Sally Eck (BS in Sociology and Women's Studies, MS in Education) attempting, first, to define "feminism," and proceeded to denounce "colorblindness" (must be a favorite topic at PCC) and to inform white people that they're racist … even if they believe otherwise.
But things really got interesting when the instructors realized they were on camera.
Since the events of "Whiteness History Month" are considered public, the camera guy cannot legally be told to cease recording. So, Ms. Eck informs participants that they are "more than welcome" to get up and block the camera if they so desire.
After a minute or so, the cameraman leaves the room, and inquires with campus security as to the nature of what just happened. The Sgt. on duty, Terry Langly, confirms that such actions by students are, apparently, acceptable at PCC.

The cameraman returns with his camera on an extended monopod. One angry female (?) student decides to start filming him, while another storms out of the room, grabs a cardboard display board from the Autism awareness club, and uses it to block the camera, while standing on a rolling swivel chair.

Eventually the college admins are able to get the situation under control, after realizing they could be on shaky legal grounds if this persists.
PT's Michael Strickland adds that "the entire session could have been condensed from 2 hours to 30 minutes if the 'instructors' had the slightest idea of what they were talking about."
RELATED: Portland Community College's 'Whiteness History Month' lets the silly, racial PC all hang out
RELATED: Portland professor takes a stand: 'Why I Oppose Whiteness History Month'
Like The College Fix on Facebook / Follow us on Twitter
IMAGE: pavelmir/Shutterstock