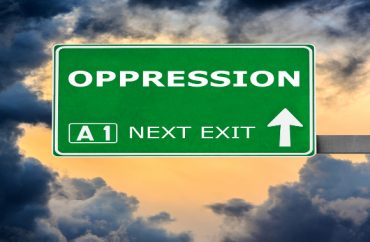 Last fall, The College Fix reported on the proposed new teacher standards for wannabe educators in the state of Illinois.
These standards included statements such as "Every student deserves to feel welcome […] and to see their cultural identity affirmed and represented in the curriculum" and that "[educators will] embrace and encourage progressive viewpoints and perspectives …"
That last part, thankfully, was modified following criticism … and before the Illinois State Board of Education approved the standards in February.
Nevertheless, conservatives and free speech advocates worry the standards amount to a form of "compelled speech." Students for Life of America's Sarah Minnich told The Fix's Matt Lamb back in February the standards would be "dangerous" for pro-life educators and "could force [teachers] to talk about political issues from a leftist viewpoint." The Illinois Pro-Family Alliance said "certain narratives will be required, and counter-narratives excluded and proscribed."
State teacher education programs have jumped in to incorporate the standards.
According to The Telegraph, Southern Illinois University's Jennifer Hernandez, "a major contributor" to the new standards, said the "primary goal" was to "create a paradigm shift from teaching a Eurocentric curricula that centers on whiteness and white supremacy into a socially just education that represents all people, and tells the stories of the marginalized people in our national and cultural history."
MORE: Funding education w/ property taxes is 'covert white supremacy'
To be considered "culturally responsive," Illinois teachers will have to:
–Be self-aware and reflective of their relationships with others
–Be understanding of systems of oppression
–Value their students as individuals
–Center learning around student experiences and position them as co-creators
–Support and create opportunities for student advocacy
–Collaborate with families and communities to build rapport and engage in effective cross-cultural communication
–Embrace student identities and prioritize representation in chosen curriculum
–Ensure diversity in student representation throughout the classroom
Hernandez leads anti-racism workshops in order to open up field placements for prospective teachers who "demonstrate a socially just and culturally responsive pedagogy." She said she wants the Southern Illinois U. teacher prep program to lead the way in the state.
According to her faculty page, Hernandez's PhD dealt with the "critical analysis of racialized policies that facilitate the school-to-prison nexus," and her studies included a minor in "Social Justice." She became an "ally" to the fledgling Black Lives Matter movement following the "murder" (see here) of Michael Brown.
After a 15-year stint teaching special education, Hernandez now utilizes "critical race theory and culturally responsive pedagogy" in her teacher prep courses "in [the] hopes of de-colonizing public education." Her continuing research deals with "the pervasiveness of whiteness and anti-blackness" in schooling and "Eurocentric and white dominance" within curricula.
MORE: White teachers: Stop 'privileging' Western 'ways of knowing' when teaching black history
IMAGE: Shutterstock.com
Like The College Fix on Facebook / Follow us on Twitter