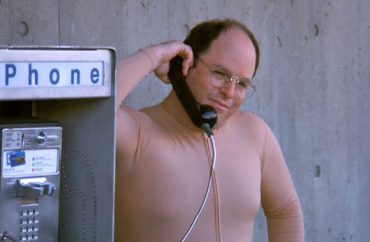 No indication this has actually happened
Here's a directive you never thought you'd get from administrators, made possible by the COVID-19 outbreak.
Indiana University-Bloomington is worried that students may show up less than fully clothed on Zoom class sessions during the coronavirus pandemic, according to the Indiana Daily Student.
Instructors in IUB's Media School received an email last week ordering them to "report any instances of nudity" through online classes. The directive gave two reasons: It's a violation of the student code of conduct and it may "be a sign of psychological distress."
Spokesperson Chuck Carney told the Daily that the directive applied to all IUB faculty but couldn't confirm if other schools in the university sent similar emails.
He called nudity via Zoom "sexual harassment" but also said IUB might charge it under "personal misconduct" and "academic misconduct" as well:
Carney said Zoom calls are still considered university property during class, so IU can treat these instances as if they were happening on the university's physical campus.
The Daily makes no mention of whether it asked the administration what prompted the Media School to notify its instructors that they may encounter nudity in online classes. Carney mentions no documented incidents.
The College Fix has asked him to clarify whether any incidents of Zoom nudity have been reported or if this is just a rumor that students might get naked during online classes, and what IUB considers "naked."
A Google search of "Zoom calls naked" turns up no IUB-specific news other than the Daily article. A month ago, however, TechCrunch cited a Norwegian state media report that said a school had stopped using a non-Zoom videoconferencing platform after a man "exposed himself in front of several young children over the video call." Authorities think the man "guessed the meeting ID" to join the call.
MORE: COVID leads to massive spike in registration for online SAT alternative
IMAGE: Seinfeld screenshot
Like The College Fix on Facebook / Follow us on Twitter