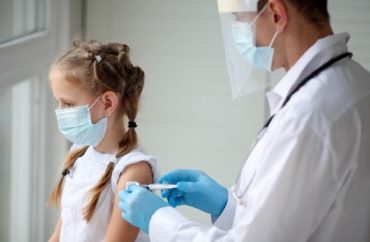 An education news outlet said that Tennessee public schools could become a 'breeding ground' for the Delta variant
An infectious disease professor at Vanderbilt University recently said that kids need to get vaccinated to make Tennessee less "vulnerable" to COVID, particularly the Delta variant.
"Tennessee may be known as the Volunteer State, but most Tennesseans have not stepped up to get vaccinated," Professor William Schaffner told Chalkbeat. "Sadly, we are a very undervaccinated state, and that makes us vulnerable, including in our schools."
He is also the medical director for the National Foundation for Infectious Diseases.
The education news outlet interviewed him for an article about vaccination rates in Tennessee schools for a story titled "Rising Delta variant, Tennessee's low vaccination rate could turn schools into COVID breeding grounds."
Only 2 percent of students aged 12 to 15 are vaccinated in Tennessee, Chalkbeat reported.
However, there is not a consensus in the medical community on vaccinating children.
"In reviewing the medical literature and news reports, and in talking to pediatricians across the country, I am not aware of a single healthy child in the U.S. who has died of COVID-19 to date," Johns Hopkins Professor Marty Makary wrote in April.
"I would not recommend a two-dose vaccine regimen for a healthy child ages 0 to 12 years until we have more data," the professor said, although he said it may be reasonable to get teens vaccinated.
Most research is skeptical that schools contribute to COVID spread
If Tennessee schools do become a "breeding ground" for COVID-19, it would buck the trend seen so far in schools that did reopen.
A study from the University of Toronto concluded that school reopenings contributed only minimally to the spread of COVID. Professors from Brown University and Harvard University have said that community transmission rates of coronavirus are not an accurate benchmark for the reopening of school buildings.
Two University of Vermont pediatric professors and the Centers for Disease Control and Prevention reached similar conclusions.
MORE: Few professors can back up claims about COVID spread from churches
IMAGE: Smile 23/Shutterstock.com
Like The College Fix on Facebook / Follow us on Twitter