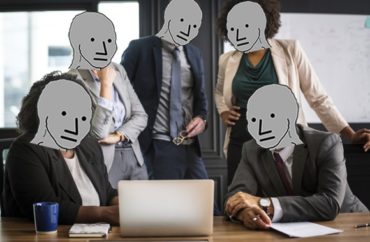 Nothing to stop 'confirmation bias' in favor of 'mainstream ideas'
Pennsylvania State University is taking formal steps to increase the diversity of its faculty. But the new faculty hiring policy is largely skin-deep.
Academic organizations told The College Fix they were disappointed that the "landmark legislation," as Penn State called it in a press release, gave no consideration to intellectual diversity.
At its last meeting of the school year April 28, the Faculty Senate updated its hiring policy, known as AC-13, for the first time since 1999. The new policy puts an emphasis on diversity, equity, and inclusion.
"Twenty years later, the policy no longer effectively guides or accurately reflects hiring practices at Penn State," reads the document, known as Appendix N, that explains the revisions to AC-13.
"In particular, AC-13 does not provide guidance to academic units about how to conduct faculty searches that attend to issues of diversity, equity, and inclusion," it says.
MORE: Three states consider bills to require intellectual diversity on campus
The revisions not only "align" the policy with the university's "current practices and strategic goals" but also "add specificity" on matters such as the composition and responsibilities of search committees and their members, the document says.
While it refers to "underrepresented groups" as the target of outreach, the legislation only refers to specific groups in a section on "internal searches." Those groups are "women, racial/ethnic minorities, individuals with disabilities, protected veterans, and members of other represented groups," undefined.
The words "intellectual" and "view," as in viewpoint, do not appear in either Appendix N or the press release.
"What is missing in Penn State's [revised] faculty hiring policy are guidelines to enhance robust representation of the appropriate range of diverse viewpoints for academic departments," President Michael Poliakoff of the American Council for Trustees and Alumni told The Fix in an email.
These missing guidelines would "guard against that confirmation bias that would favor candidates aligned with the mainstream ideas of that department," he said.
No definition of 'appropriately diverse' benchmark
Under the Faculty Senate plan, Penn State will first create units to identify underrepresented groups at the "state-related" university, which receives taxpayer funding but sets its own tuition, fees and other costs.
This will happen prior to forming search committees, in order to assure that the search committees are properly diverse. The search committee is to "document efforts to recruit applicants who are members of underrepresented groups."
The university wants to be "more proactive" and "ensure that we form search committees that represent a sufficiently diverse group of individuals who bring a multitude of perspectives and experiences to the table," Suzanne Adair, associate vice president for affirmative action, said in the May 6 press release. This will help "effectively recruit and retain a more diverse faculty population than we currently have across the University."
According to Kathleen Bieschke (left), vice provost for faculty affairs, the search committee will have a "duty to both create a candidate pool of people highly qualified for the position, as well as implement a recruiting strategy that results in an appropriately diverse candidate pool."
She did not elaborate on what "appropriately diverse" means. Appendix N also uses the term without defining it, saying search committee members are responsible for "implementing recruitment strategies that result in an appropriately diverse candidate pool."
In the release, Provost Nick Jones called the improvement of "inclusion, equity and diversity … a moral imperative" that is also "critical to Penn State's long-term success." (He inverted the usual order of the phrase, which is "diversity, equity and inclusion.")
MORE: UC's diversity screening could ruin quality of its faculty
The National Association of Scholars was less than impressed with Penn State's stated commitment to appearances over ideas.
"Seeking new appointments or students purely on the basis of race is plainly wrong and does a disservice to the University, its students, and ultimately the taxpayers," spokesperson Chance Layton told The Fix in an email.
The state-related university has the order wrong, ACTA's Poliakoff (right) said: "Diversity based on ethnicity, biology, or sexual identity is an important means to foster intellectual diversity, not the end goal."
By focusing on appearances, Penn State is harming the diversity it aims to create, he continued. "Graduates who spend their collegiate years immersed in the urgent questions of our time with students and faculty that bring different backgrounds and life experiences will be better prepared for career, community, and citizenship," he said.
Intellectual diversity, meaning "the sharing of viewpoints, minds, and hearts[,] should be the essence of any diversity program, and the free exchange of ideas must be its lifeblood," Poliakoff said.
MORE: UC Santa Cruz tosses qualified candidates in first round, not diverse enough
MORE: UC-Berkeley faces legal threat for mandatory diversity statements
IMAGES: Foundation for Economic Education, Penn State, Michael Poliakoff/Medium
Like The College Fix on Facebook / Follow us on Twitter