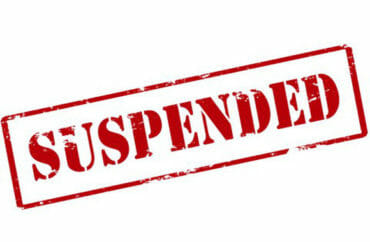 An adjunct professor of astronomy has been suspended for antics in class so bizarre that students fled the room and the police were summoned.
Tarrant County College's (Fort Worth, Texas) Daniel Mashburn arrived to his class last Tuesday night 20 minutes late garbed in "a cap, a toboggan, a scarf over his face and gloves."
According to Fox-4, students in attendance said Mashburn "talked about the Koran and the moon and the dark night," appeared incoherent, "and never discussed anything astronomy-related."
"Mostly he was talking about different things of the Muslim faith," [student April] McLeod said. "I was in class for about five minutes. He kept messing with his pocket and you could tell there was an object in the right-hand pocket. And whenever he went to pull out his hand, I started having this really bad feeling and jumped up and ran out of the classroom."
Speaking to Fox-4's Brandon Todd from his apartment balcony, Mashburn didn't understand why his students were concerned:
Todd: Are you aware that you scared some of those students?

Mashburn: Why should they be afraid?

Todd: Well you wouldn't show your face.

Mashburn: Many people do not show their faces. And in many countries, they do not show their faces.

Todd: Well here in America, we tend to usually show our face when we are a professor at a college. That's typically the standard.

Mashburn: Oh, yes. But I do not answer to your standard. I am not a Christian. I am not a Jew. I'm a Muslim.

Mashburn repeatedly deflected questions and several times said his teaching of astronomy goes hand in hand with Islam.

Todd: When you interviewed with Tarrant County College to get this job, did you explain to them your teaching philosophy?

Mashburn: I keep it secret. I keep it safe. I do my best, but I am tired of hiding in the shadows. I am tired of fearing their law. I fear Allah.

Todd: What do you have to say to those students who were frightened enough last night they had to call 911?

Mashburn: I do not know why they fear me. Why are they afraid? I'm a man who covers his face in his hand. I offer you nothing but the Koran a book and the universe. The universe is in my hand right here. You can look at it.
Inside Higher Ed reports Mashburn has been replaced by a new instructor while the college investigates his conduct. It notes an American Association of University Professors policy which states instructors "should only be removed from the classroom during an investigation of their conduct if they pose a safety risk."
h/t to Gary Fouse
MORE: Prof who criticized PC accuses U. of using classroom joke to fire him
MORE: Female prof fired for cussing in front of students loses lawsuit
IMAGE: Shutterstock.com
Like The College Fix on Facebook / Follow us on Twitter