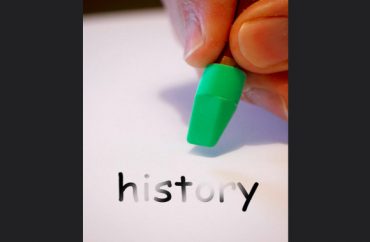 'It's not just symbolic. It's a moral message'
It's now official: The names of some of the most prominent figures in American history no longer will be adorned on San Francisco school buildings due to the judgment of modern standards.
Last October, the San Francisco Unified School District's School Names Advisory Committee, formed in 2018, noted that over 40 buildings named after people with connections to "slavery, genocide [and] oppression" could be affected.
Other considerations included "anyone directly involved in the colonization of people," "those who exploit workers/people," and "those who are known racists and/or white supremacists and/or espoused racist beliefs."
Yesterday, the school board approved the renaming of 44 schools, including Abraham Lincoln and George Washington High Schools, and Thomas Jefferson Elementary School.
According to the San Francisco Chronicle, the vote was 6-1. The majority noted the renaming effort "is timely and important, given the country's reckoning with a racist past."
School board member Mark Sanchez added "It's a message to our families, our students and our community. It's not just symbolic. It's a moral message."
Critics of the renaming effort said the School Names Advisory Committee was "not thorough," using sites such as Wikipedia and cherry-picked sources instead of "academics, historical records or in-depth research." The committee reportedly didn't even know whether Roosevelt Middle School was named after our 26th president … or 32nd.
In some cases, one incident was enough to pull a name off a school.

The task force said that Dianne Feinstein's name should be removed from her namesake school because, as mayor, she replaced a vandalized Confederate flag that was part of a long-standing flag display in front of City Hall. When the flag was pulled down a second time, she did not replace it. Several speakers opposed renaming the Sunset District school.

In the end, Feinstein remained on the list, with a new name pending.

Board member Kevine Boggess supported the resolution, but cautioned the district from naming schools after people.

The district "should not make heroes out of mortal folks," he said. "I think we need to examine our naming policies across the district and really consider how the way we go about naming schools reflects our true values."
Critics noted the cost of renaming, estimated to be at least $1 million and "potentially significantly more." The district already faces a $75 million budget deficit.
At Tuesday's meeting, the school board also issued a formal apology to Native Americans for "land theft" and the "pain and trauma caused by racist imagery, textbooks and mascots." It approved $200,000 in funding for the district's American Indian Education program which includes the removal of all textbook "misinformation" and "Thanksgiving stereotypes."
MORE: San Francisco School District to rename Abraham Lincoln High School
IMAGE: Alan Cleaver / Flickr.com
Like The College Fix on Facebook / Follow us on Twitter