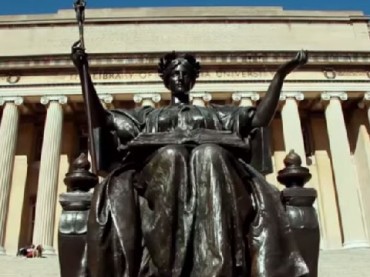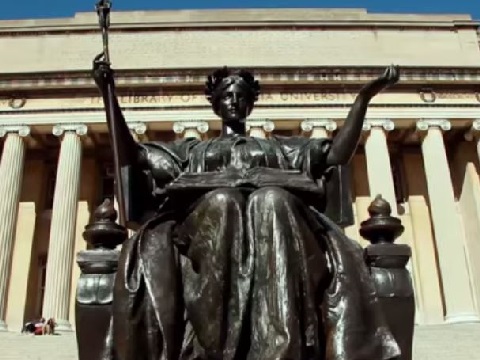 Universities are throwing away tuition money on things like climbing walls and housing that rivals five-star hotels, while their administrators get wealthier at the expense of faculty and students, according to a documentary that premieres in Los Angeles on June 13 and in other cities later this month.
Ivory Tower, directed by Andrew Rossi, shows how American higher education faces a crisis as students and families struggle to pay for the bells and whistles of a modern college education.
Rossi told The College Fix the price of college has jumped 1,120 percent since 1978 in "absolute dollars."
Examples of cost drivers include a climbing wall at Williams College, movie theater at Loyola University Chicago, luxury pool at Auburn University, and – across the street from Arizona State University – "luxurious" student housing owned and managed by American Campus Communities, a publicly traded company.
"The growth of well-paid administrations also seems to be a cost driver more than faculty salaries," Rossi said. "The increase in administrators and professional staff has far outpaced the growth of full-time faculty," while college presidents' compensation keeps rising, "many now exceeding seven figures," he said.
E. Gorden Gee of Ohio State University may be the best-known higher earner, taking a whopping $6 million in fiscal-year 2013 before leaving the school in July. Similar examples are cited in the film.
Universities are also caught in a loop of giving out financial aid but raising their sticker price to cover it, Rossi said.
"There seems to be a sort of chicken-and-egg dynamic, where institutions that raise their tuition have to spend more on financial aid for those [students] who can't afford the full price," Rossi said. "That increase in financial aid spending in turn drives up the school's cost base."
Rossi said he was inspired by the "theme of disruption," which is "barreling forward at great speed" through things like massive open online courses.
But disruption is also illustrated by "the crisis of young people suffering with student loan debt," Rossi said. He also mentioned the Thiel Fellowship, founded by entrepreneur Peter Thiel, which pays students $100,000 to skip college and found a startup or work on other research.
Ivory Tower examines how public and private universities' costs have inflated over time and how that impacts students.
The film opens on move-in day at Harvard, but switches between campuses such as Arizona State, Stanford, Cooper Union in New York City, and even single-sex schools, such as the all-male Deep Springs College on the edge of Death Valley, and Spelman College, an all-female historically black school in Atlanta. Community colleges are also featured.
The "storylines" feature students at some of the schools who talk about the value their education holds to them and whether going to college was worth it or not, Rossi said. Some students like the concept of college, but others question its usefulness.
Ivory Tower is insightful, researched–and provocative. The higher education industry needs to look in the mirror that Ivory Tower provides.
Watch the trailer:

College Fix contributor Dominic Lynch is a student at Loyola University Chicago.
Like The College Fix on Facebook / Follow us on Twitter
IMAGE: Ivory Tower courtesy photos