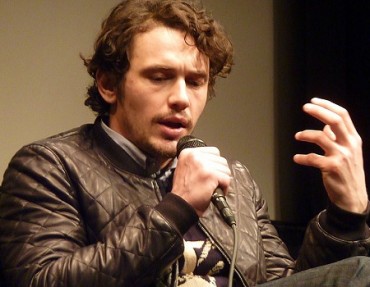 Actor and artist James Franco is now a blogger for The Huffington Post. In his latest column for HuffPo, he criticizes UCLA students who didn't want him as their commencement speaker:
Because I had only just earned my B.A. from U.C.L.A. — I had returned when I was in my late 20s to finish my English degree — some of the students felt that I hadn't accomplished enough to inspire them. They created a Facebook group, which attracted about 220 members from a class of 6,000 — enough to earn them some local news coverage and an invitation for the creator of the page to speak on NPR. I'm sure it must have seemed odd that someone who had been in their classes the previous year was asked to give the speech, but I couldn't help noticing that not one of the protesters had bothered to sign up for the selection committee that actually chooses the commencement speaker each year. My guess is that they didn't really care who gave their commencement speech; they were just taking advantage of the opportunity to blow off some steam.
Luckily for these students, Franco cancelled his commencement speech to do a film instead. But that was four years ago–this year, Franco spoke at the University of Texas at Arlington:
And when UT Arlington invited me to speak, I had a ton of reservations. Mainly, I didn't want to give a thankless speech to a bunch of ungrateful people who would criticize me and then forget the speech anyway. Commencement speeches are the worst kind of speech, because you need to be enthusiastic and inspiring in your own voice. There is nothing cheesier than that.
Read Franco's entire rant here. Read TCF's previous coverage of Franco and his take over of the NYU film department here.
Click here to Like The College Fix on Facebook.