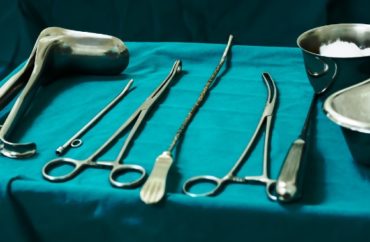 Archdiocese says it opposes abortion but doesn't comment on taking action
Fordham University's health plan contradicts the Catholic Church's position on contraception, sterilization and abortion
Students at Fordham University may assume that the Catholic higher ed institution would promote the sanctity of life, but the health plan offered to them instead helps them abort preborn babies.
The New York university's 2021-22 health plan picks up part of the cost for an "elective abortion" under the euphemistic "interruption of pregnancy" section.
Female students that want to restrict their natural fertility can also get help from the university-endorsed health plan, which covers "[s]terilization procedures for women." Men can also obtain a vasectomy through the health plan.
The plan does not say anything about hormonal birth control or contraception, though it covers "preventive services required by [federal law]," which includes contraceptives.
Students can also get help mutilating their reproductive organs through the plan's support for "gender affirming treatment" which can include so-called "sex change surgeries."
"Medically necessary surgical, hormone replacement therapy, and counseling treatment," are covered under a cost-sharing arrangement.
MORE: Catholic college agrees to stop promoting Planned Parenthood
Neither the Archdiocese of New York nor the Jesuit university responded to requests for comment on the health plan.
The College Fix reached out to Fordham spokespersons Bob Home, Gina Vergel and Nicole LaRose several times in the past month but did not receive a response. The Fix asked how the health plan fits with the Catholic Church's teachings on abortion and whether the faculty plan covers these same procedures.
The Fix reached out to the Archdiocese of New York's media office over email twice in the past three weeks to ask if they were aware of Fordham's health plan covering abortion and whether or not they plan to investigate the matter. The Fix did not receive a response.
"How can we sustain a culture that recoils at violence, exclusion, suicide, racism, injustice, and callousness toward those in need, if we applaud, allow, pay for, and promote the destruction of the most helpless, the baby in the womb?" Cardinal Timothy Dolan, the bishop for the archdiocese, wrote in a January 2021 post.
The Catholic Church teaches that no person can change his or her sex.
"Gender theory speaks of a gradual process of denaturalisation, that is a move away from nature" and both "sexuality identity and the family becoming subject to the same liquidity," the Congregation for Catholic Education wrote in 2019.
Other Catholic universities opt-out of immoral services
Fordham joins University of San Francisco, University of San Diego and other Catholic schools that have covered abortion under their policy for the 2021-22 school year.
Aetna Student health plans cover 400,000 students across more than 150 schools. Some schools have elected to opt out of abortion, sterilization, contraceptives, and gender-affirming treatment coverage.
However, Fordham has chosen to keep these procedures in their plan.
Catholic University of America in D.C. does not pay for abortions, sterilization or contraception.
It does not appear to offer coverage for "gender affirming treatment" such as hormonal treatment or surgeries, either.
MORE: Liberal Catholic professors in denial about Biden's abortion advocacy
IMAGE: StockKK/Shutterstock.co
Like The College Fix on Facebook / Follow us on Twitter