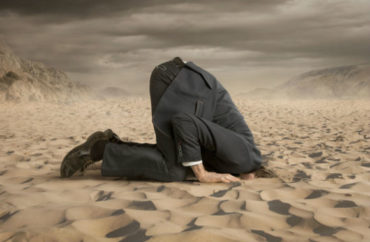 UPDATED
'Are you really going to deny Communion' to the president, one professor asked
Catholic professors who are politically liberal are in some serious denial about President Joe Biden's rejection of the Catholic Church's teaching on the sanctity of life.
"Are you really going to deny Communion for the president of the United States?" Margaret McGuinness, a religion professor at La Salle University, told the Associated Press in an article published, among other places, at ABC News. "I don't think this is going to shake his faith. … I don't see anything constructive coming out of it."
Napoleon Bonaparte was excommunicated and then sought forgiveness, allowing him to return to full communion before his death.
The denial comes as the United States Conference of Catholic Bishops discuss how to address the issue. The Catholic Church teaches that people in a state of mortal sin, which can include publicly advocating for a sin such as abortion, should not receive the Eucharist, until they go to Confession.
However, since the sacrament of Confession requires the person to promise to amend their life, a politician who is a committed advocate for abortion could not receive Confession and thus should not receive the Eucharist.
Archbishop Salvatore Cordileone of San Francisco has released his own letter that said politicians cause "scandal" when they advocate for abortion and urged them to be excluded from Communion until they change their ways. Cordileone said those politicians should first be spoken to privately.
The purpose is not to shame Biden, but to urge him to consider the gravity of his actions with the hope he would change his ways. He has caused a scandal by confusing people as to what the Catholic Church teaches and what is expected of Catholics.
MORE: Catholic professors silent on how bishops should handle Biden's abortion support
Some have gone so far as to just claim that Biden is not in opposition to abortion.
Villanova Professor Massimo Faggioli, while pushing his book about Biden and Catholics, said "it is worth noting that Joe Biden never criticized or dissented as a Catholic from the teaching of the Catholic Church on abortion."
it is worth noting that Joe Biden never criticized or dissented as a Catholic from the teaching of the Catholic Church on abortion pic.twitter.com/gWUEfL66Y4

— Massimo Faggioli (@MassimoFaggioli) April 29, 2021
Other professors are worried that the Catholic Church may engage in a "culture war."
"What we're seeing now is an effort to please donors who want a church which will wage a culture war," Catholic Theological Union Professor Steven Millies told the AP. Millies served on the Catholic Advisory Council for Biden's 2020 campaign, a fact not disclosed in the AP story.
Is that a bad thing? If a culture war is a battle for who controls society, shouldn't Catholic professors want the Catholic Church to be in control? Or at least shouldn't they want values, such as the sanctity of life, to prevail in the culture, no matter the religious beliefs of the politicians?
Well, maybe not, if they supported Biden.
MORE: Catholic Theological Union professor compares pro-Trump nun to Nazi
Editor's note: The article has been updated with the information, not disclosed in the AP story, that Millies advised the Biden campaign on Catholic issues. The article also has been updated to clarify that the story was published by ABC News but is an AP wire story.
IMAGE: Rangizzz/Shutterstock
Like The College Fix on Facebook / Follow us on Twitter