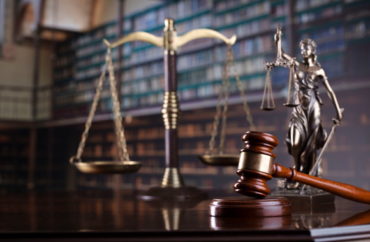 A lawsuit that alleges "pervasive anti-religious discrimination" against Jewish professors at Kingsborough Community College can continue following a recent court ruling.
The lawsuit comes from five professors at a City University of New York campus, four of whom were recently placed under investigation by CUNY for alleged "'discrimination' against BDS and radical Islamist antisemitic activists."
But Judge Gina Abadi's Aug. 23 ruling allows the lawsuit alleging antisemitism against CUNY, a labor union and a handful of professors to proceed.
"S.A.F.E. CUNY stands with the long-suffering Observant and Zionist Jewish Kingsborough Community College professors who have endured endless harassment at what is one of CUNY's darkest hotbeds of antisemitism," the group wrote in a statement to The College Fix. "We are extremely grateful that Judge Abadi's meticulous and thorough 45-page opinion saw through the weak arguments for dismissal made by CUNY and the PSC-CUNY union."
CUNY and the labor union denied the allegations and claims of harboring a hostile work environment in their motion to dismiss.
S.A.F.E. CUNY's co-founder Professor Jeffrey Lax, a plaintiff in the lawsuit, recently confirmed via X he is one of the four professor under investigation for alleged discrimination against radical Islamists and those who support the boycott, divestment and sanctions movement.
For those asking. This story is 100% confirmed and true. We have direct knowledge of each situation. You can absolutely run with what little detail we were able to give and that these investigations are happening at CUNY.

We can give also give you two more details, which is…

— SAFE CUNY (@SAFECUNY) August 6, 2023
As for the five professors' original allegations of discrimination, the complaints include that faculty group meetings were specifically scheduled on Friday nights, which prevents the observant Jews from attending due to the Sabbath.
A "particular segment of fellow faculty members" causes the problems for the Jewish faculty, according to the plaintiffs.
These leaders are from a faculty group called the Progressive Faculty Caucus of Kingsborough Community College, or PFC, and are also members of the New Caucus, a political party of the labor union for faculty at the community college.
The plaintiffs claim that the PFC group "denied entry" to every Jewish applicant and that the New Caucus group lobbied against other observant Jews who ran in campus elections.
CUNY, once a favorable system for Jewish students, has been under criticism for antisemitism for years. An April report from S.A.F.E. CUNY accused the public university system of deprioritizing the local Jewish community.
"Campuses started to sharply cut recruiting visits to New York City's Jewish schools, and some eventually eliminated visits to these schools entirely–even those adjacent to their campuses," the report stated. "Advertising in Jewish media outlets was reduced or eliminated even on campuses with extremely dense surrounding Jewish populations."
The report claimed universities are "infected" and are "proud champions" of the Council on American-Islamic Relations, which is a Muslim civil rights and advocacy group. The group criticized Chancellor Felix Rodriguez's support for CAIR, which endorses "boycott, divestment and sanctions" against Israel.
CUNY's law school recently attracted further criticism from Professor Lax after a student speaker, Fatima Mohammed, criticized Israel and the United States in her graduation speech. The speech, originally hidden by the school, "bordered on incitement to violence against Zionist Jews and Capitalists," Lax told The Fix at the time.
The speech drew criticism from across the political aisle, including from New York City Mayor Eric Adams, a Democrat, and Texas Republican Sen. Ted Cruz.
MORE: Oral arguments heard in First Amendment case over forced dues by 'anti-Israel' union
IMAGE: Zolnierek / Shutterstock
Like The College Fix on Facebook / Follow us on Twitter