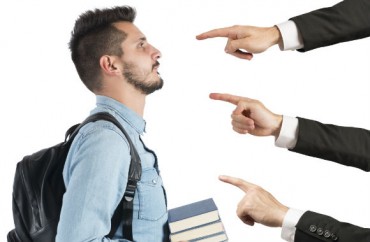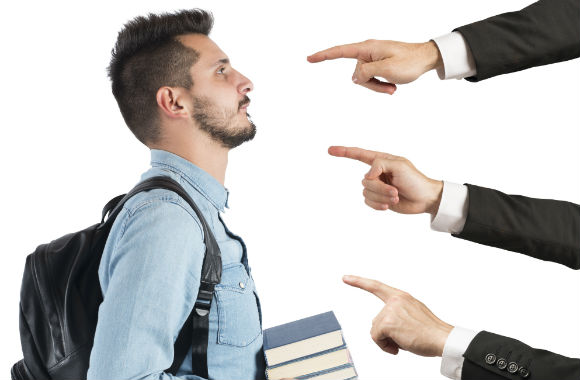 Private universities can get away with a lot of things public universities can't – but one sticking point is their contracts.
A federal judge in Rhode Island has blocked Brown University's attempt to suspend a student for more than two years (functionally an expulsion) and immediately remove him from campus, saying it applied ex post facto rules to his behavior.
The April ruling, discovered by due-process blogger and Brooklyn College Prof. KC Johnson, says the anonymous "John Doe" student accused of sexual misconduct has a "reasonable likelihood" of prevailing against Brown because it changed its definition of consensual sex 10 months after "the conduct at issue."
That's a straightforward breach-of-contract claim, and it can't be remedied after the fact by monetary damages against Brown, Judge William E. Smith ruled in issuing a temporary restraining order:
The balance of the equities tilts in John's favor. The encounter at issue occurred approximately one and a half years ago, only one month remains of this academic year, and no-contact orders are in place. Brown University's proffered interest in immediately removing John from campus pursuant its Sexual and Gender-Based Harassment, Sexual Violence, Relationship and Interpersonal Violence and Stalking Policy does not outweigh the potential damages John stands to suffer.
RI fed'l judge prevents Brown from expelling accused student before end of semester:https://t.co/zeuI9KgjVT

— KC Johnson (@kcjohnson9) May 27, 2016
Here's that new consent definition, in part:
Consent is an affirmative and willing agreement to engage in specific forms of sexual contact with another person. Consent requires an outward demonstration, through mutually understandable words or actions, indicating that an individual has freely chosen to engage in sexual contact. …

Silence, passivity, or the absence of resistance does not imply consent. It is important not to make assumptions; if confusion or ambiguity arises during a sexual interaction, it is essential that each participant stops and clarifies the other's willingness to continue.

Consent can be withdrawn at any time. When consent is withdrawn, sexual activity must cease. Prior consent does not imply current or future consent; even in the context of an ongoing relationship, consent must be sought and freely given for each instance of sexual contact.
In a news release last fall, Title IX Program Officer Amanda Walsh said the new policy "brings clarity" to sexual misconduct and "can be easily understood and relied on confidently by the entire community."
Like The College Fix on Facebook / Follow us on Twitter
IMAGE: Shutterstock