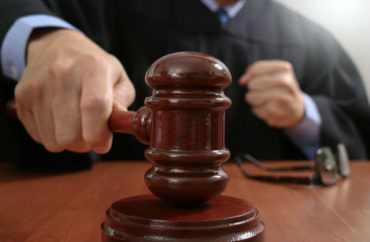 University already on the judge's bad side
Cornell University has been undercut again by a local judge who has criticized its Title IX adjudication process.
Tompkins County Court Justice Eugene Faughnan blocked the Ivy League school from suspending a male student who was already suing the university for gender discrimination, because it found him responsible for rape and refused to investigate his rape claim against his accuser.
The Cornell Daily Sun reports that "John Doe" was found responsible for sexual assault and retaliation in May and suspended for two years.
Doe promptly sued the university after an appeals panel upheld the finding and punishment last week, alleging it "arbitrarily and prejudicially" violated its own rules and did not have "substantial evidence" to find him responsible or suspend him.
MORE: Cornell won't investigate discrimination claim against Title IX official
In January, considering Doe's original case against Cornell, Justice Faughnan ruled the university violated its own policy by refusing to investigate Doe's discrimination claim against a Title IX coordinator, Elizabeth McGrath, until it resolved his previous Title IX complaint against his sex partner. (The coordinator is no longer with Cornell, and she's a key figure in another open Title IX case.)
Doe had claimed that his accuser "forced him to have sex without his affirmative consent," and she had claimed she was "too intoxicated to consent," rendering him the rapist.
Doe claims the hearing panel refused to ask pertinent questions that could have undermined his accuser's narrative, including her contrasting statements about how much she drank, and it selectively chose one witness to believe who later recanted:
Four witnesses who saw Roe before she and Doe had sex gave varying accounts of her state, ranging from "completely fine" to "a little bit drunk" and to "very drunk." The witness who said Roe was "very drunk" appeared to walk back the comment months later, saying he "fe[lt] like [Roe] was drinking but I didn't know as to what level of intoxication she was." The hearing panel credited the witness's earlier assessment that Roe was "very drunk," saying his memory likely eroded in the eight months that passed between the night and the day he testified that he "didn't know as to what level" Roe was intoxicated.
MORE: Male student attempted suicide after double-jeopardy suspension
The panel said that because the woman was found unconscious in bed after sex, her narrative was more credible, with "text messages and witness accounts" suggesting she had been unconscious for 17-30 minutes before she was found.
The three panel adjudicators said Doe accused the woman "as a tactical maneuver and in bad faith" and put her "through the proverbial wringer," issuing a second finding of responsibility for retaliation.
MORE: Cornell refused to investigate female student's alleged rape of frat member
MORE: Accusing a female of rape? Cornell won't investigate it
Like The College Fix on Facebook / Follow us on Twitter
IMAGE: everything possible/Shutterstock
Like The College Fix on Facebook / Follow us on Twitter